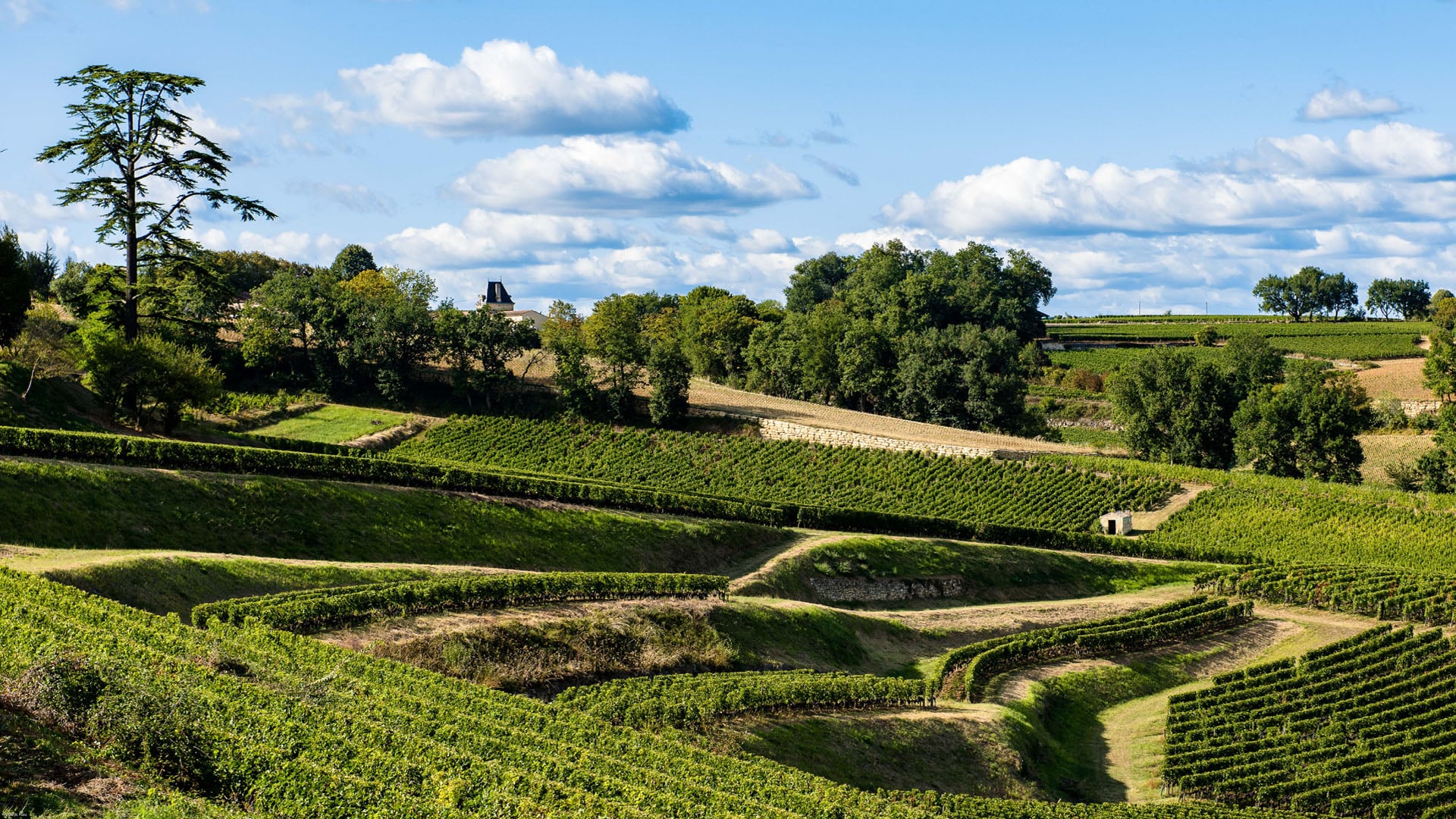 DMC My Private French Travel
We design unique stays and experience in the region of Bordeaux, with a focus on the wines and Grand Crus of Bordeaux and its craftsmanship.
We design unique experiences on the basis of an idea, a theme or a passion that you might have. All our stays include activities that were carefully selected from our trusted partners, always passionate about their work, and with whom we share the love of our region.
We want to share with you our passion for Bordeaux, for you to discover and share memorable moments in exceptional, authentic places that you would never have been able to discover otherwise.
All our stays are unique, no experience will be the same, because they are designed by you and designed around your wishes. That is our definition of luxury, the chance to uncover unique experiences and local treasures.
What makes our offering unique is a clever combination of authenticity, quality and exclusivity.
Examples of offers from My Private French Travel
Learn more about My Private French Travel
History
My Private French Travel was founded by two friends driven by the same passion for wine, gastronomy and sport back in 2018. Deeply attached to their region, where their respective families are rooted, they realized that few people thought about Bordeaux (and Cognac) as a holiday destination, or had wrong ideas about what is to be found locally. It is a family-run business, and we wish to share the local jewels with all epicureans and enthusiasts in search of new experiences and authenticity.
Thanks to our total independence and the strength of our regional network, we select, propose and promote the best of the region ("terroir") for you to enjoy, and discover the region like us, locals, love to live it. Since 2020, we expanded our offer along the Atlantic Coast in regions such as Charentes, Cognac , Gers, Landes, Basque Country and Dordogne, for those who want to explore the region further.
Specialties
From Cognac and Charentes, to the Atlantic Coast, Basque Country, through Bordeaux and its vineyards, discover the South West of France with a personalized trip. As we like to say, discovery of local wines and spirits, flagship products of the region, pair well with other activities : nature, gastronomy, wellbeing ,surfing, cycling…
All our stays are built around the wishes of our customers, their objectives and purpose, and we then design a stay including memorable and immersive experiences : workshops with winemakers, discovery of local craftsmanship, privatisation of wine estates for a dinner or a special occasion, visit to the market and cooking class with local chefs.
Here are a few example of our bestsellers :
The Wines & Spirits Road, a 7-day itinerary around local gastronomy,wines and spirits,
All the wine roads, for wine enthusiasts, a 7-day immersive stay to travel through the vineyards, staying in a charming guesthouse, meeting with winemakers and enjoying the local life at your pace.
Bordeaux & Cognac, a 4-day itinerary combining the two most emblematic products of the region, learning about the craftsmanship around it like cooperage, blending workshops with winemakers, etc.
Bordeaux from the vineyards to the ocean, a long weekend to discover the essentials and the best of Bordeaux, staying in Bordeaux with two days to be spent in the vineyards and by the coast, tasting fresh oysters.
Private Wine Cruise on Arcachon Bay , a unique setting for a wine tasting
La Vie de Château with a private hire of a wine estate for a weekend with friends and family, cooking with local chefs and biking through the vineyards.
Both in terms of budget and experience, each stay is tailor-made to meet your needs. We select together the offer that suits you and your customers best, and we adapt to all types of requests: corporate, private events, birthdays, anniversaries…
We are committed to the quality of our services, that is why we carefully select our partners whether it is for hotels, restaurants or guides who welcome you for your experiences. All our partners are particularly attached to our region, and wish to share their passions, their history and their know-how with you.
No more need to coordinate logistics, My Private French Travel does it for you. Transportation, accommodations, activities, we take care of everything upon arrival in the region. And if certain parts of your stay are already planned, we will be happy to reserve all or part of your stay, or simply tailor a one-day experience.
Our values
100% personalised
Activities and accommodations catered to your needs.
Local expertise
Passionate about the region, we select only the best for you.
Co-create your stay
Together, we create an experience based on your wishes.
Peace of mind
Enjoy, and let us take care of everything else.
Sustainable tourism
Sustainability is key for us, may it be through ensuring limited footprint while travelling but also sustaining the local economy.
My Private French Travel thrives to provide the best experiences of its customers while making sure to have a positive impact on its environment by :
making optimal use of environmental resources and helping conserve natural heritage and biodiversity
Ensure viable long term operations, providing socio-economic benefits to all stakeholders that are fairly distributed.
The agency and its destination proposals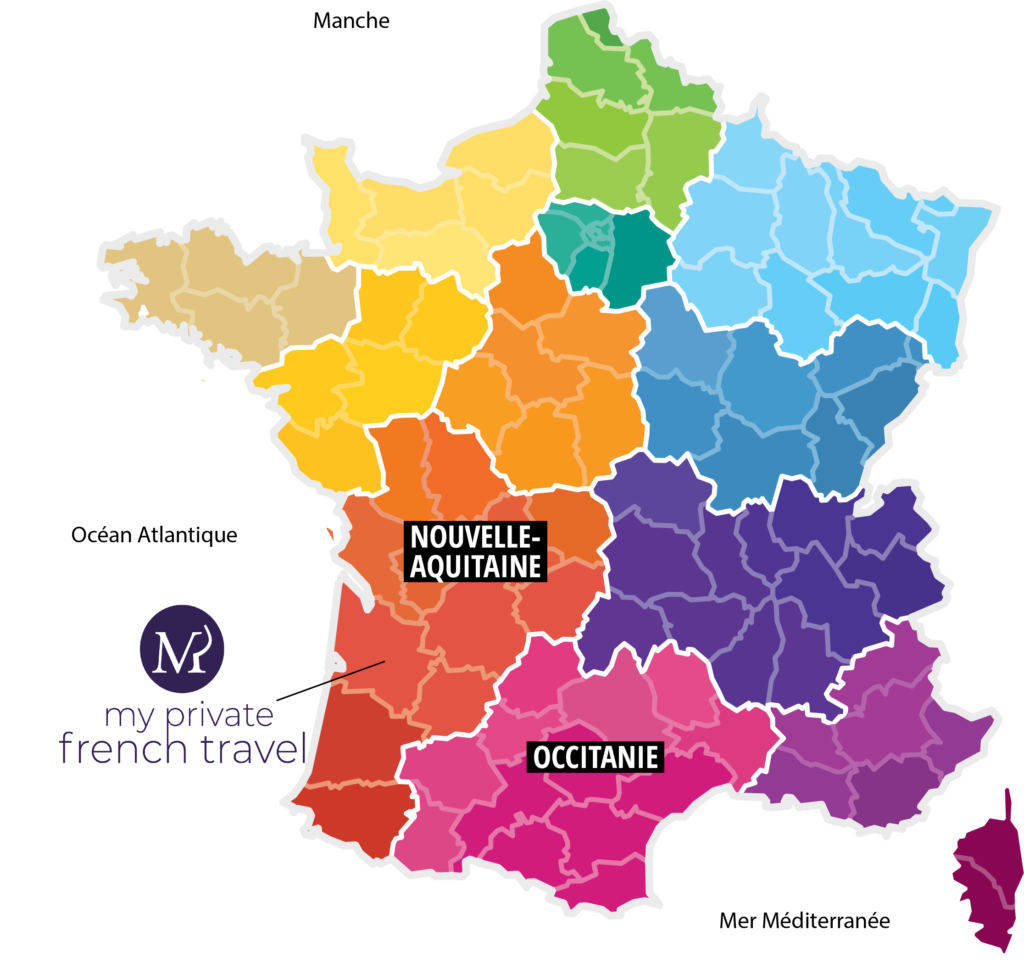 Immatriculation Atout France : IM033170015
Travel themes in the agency's catalog
The agency My Private French Travel can help you organize your stays around the following themes:
Wine tourism
Slow Tourism
Gastronomy
Self-drive tour
Heritage and museum
Know how and craft
City break
Contact-us
Crédits Photos © : Frédéric Nau – My Private French Travel