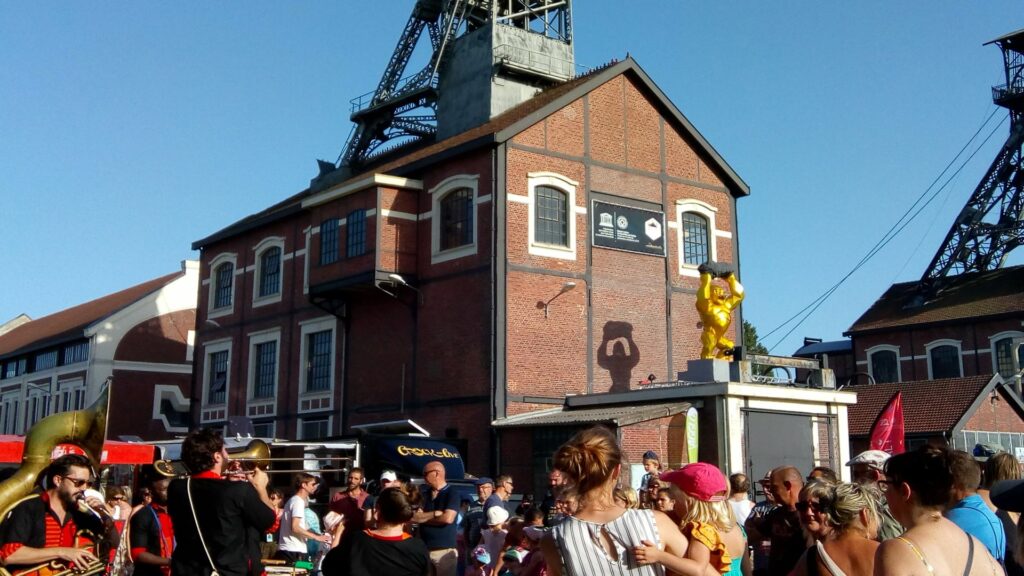 DMC Septentrion Tours
Septentrion Tours is an incoming agency in Hauts-de-France, founded by two passionate guide-lecturers. From the mountains of Flanders to the castles of the Oise, from the coalfield to the Baie de Somme, we organize tailor-made tours for individuals and groups.
Fancy a beer like a Lillois on the Grand'Place? A slice of Maroilles in the Avesnois bocage? Visit one of our many museums? Be moved by our paths of remembrance? Try your hand at sand yachting on the Côte d'Opale? Our team can't wait to share with you its nuggets and favorites!
Learn more about Septentrion Tours
History
Septentrion Tours is an owned by friends company founded in 2016 by Aline and Nicolas.
"We met at college, during a bachelor's degree to become qualified tour guides. There, the idea of Septentrion Tours emerged. After years of various professional experiences in tourism and culture, we created the Northern France DMC "Septentrion Tours".We are aware and convinced of the tourism potential of les Hauts-de-France, an area where we grew. We are passionate about its people and history. »
Nicolas, Chairman: "Leading guests on a trip I designed is always a humanly rich experience for me: every stay is unique, because every traveler is a meeting."
Aline, Executive Director: "Nothing pleases me more than seeing the eyes of our travellers light up in front of one of our beautiful landscapes. You feel like watching a soul growing.
Specialties
For a full stay or any stage of the journey :
Short and long stay vacations and tours. One-day trips.
Pick-up and drop off can be organised from London, Brussels, Paris…
Tailor-made travels.
City-breaks in and around Lille, Arras, Amiens, Douai, Dunkirk, Saint-Omer, Laon, Chantilly and Compiegne.
Theme holidays : WW1, industrial history, museums, outstanding gardens, birds and wildlife watching, carnivals, champagne, beer and gastronomy.
Hiking, bicycling, by car, van, or coach : our area offers you the opportunity to travel the way you like. If you want to enjoy the largest network of waterways in France, please contact us well in advance.
With some of the biggest cities in medieval Europe, world-class museums, a massive industrial heritage and a celebrated hospitality, we can select the perfect ingredients to respond the travelers' needs.
Excursions to Paris and Belgium (Brussels, Bruges, Ypres) can be organised.
WW1 : Ypres and Flanders, Lys, Weppes, Artois Battlefields, Arras, Vimy Ridge, Loos, Cambrai, CWGC visitors center, Somme Battlefields( Albert, Longueval, Mametz, Perronne, Pozieres, Hamel, Beaumont-Hamel, Thiepval, La Boisselle, Villers-Bretonneux), Aisne-Marne, Blerancourt's Castle, Chateau-Thierry , Belleau Wood, Compiegne Wagon, Chemin des Dames, Craonne, the Dragon's Lair… On request, arrangments can be made to pay respect on specific cemeteries.
WW2 : Dunkirk, Atlantic Wall, V1, V2 and V3 factories and launch stations and numerous bunkers.
World heritage sites : Amiens Cathedral, Arras Fortifications of Vauban, Nord-Pas de Calais Mining Basin (108 sites), 23 belfry towers (Abbeville, Aire-sur-la-Lys, Amiens, Arras, Armentières, Bailleul, Bergues, Béthune, Boulogne-sur-Mer, Calais, Cambrai, Comines, Douai, Doullens, Dunkirk (2), Gravelines, Hesdin, Lille, Lucheux, Loos, Rue et Saint-Ruquier).
Cassel & Douai processionnal giants and French gastronomy are part of the Intangible Cultural Heritage of Humanity, Belgian beer too but ours are better 😉
Major museums ( among 250) : Louvre-Lens, La Piscine in Roubaix, Condé museum in the Chateau de Chantilly, Musée de Picardie, Nausicaa, Pierrefonds, Lille Art Moderne LaM, Historial of the Great War…
5 Regional Nature Parks, the Opal Coast, the Somme bay, Compiegne forests, low Ardennes, Flanders Hills…
Sadly, the area had been involved in every major European and World conflicts since Antiquity. It allows us to build specific tours in regard of the nationality of your custo
Our values
Founded by friends, Septentrion Tours DMC's human scale allows us to commit ourself to
Accessibility : Traveling is a right for all. Let us know your special needs and discover our area hassle-free.
Sustainability : We care about our environmental footprint. Looking for a zero emission stay ? Ask us.
Networks : Part of different organizations, our DMC knows that "stronger together" means more than words. Working closely with local businesses and farms or nationally with other travel agencies makes our projects greater.
Strong local roots : We love our area ,and, we want to share with you the wealth of its natural and cultural heritage, the skills of its craftsmen and business and the diversity of its gastronomy.
Positive impact: Giving meaning to our itineraries is the best way to break the daily routine. Encounters and true hospitality are the key for creating shared and lasting memories.
The agency and its destination proposals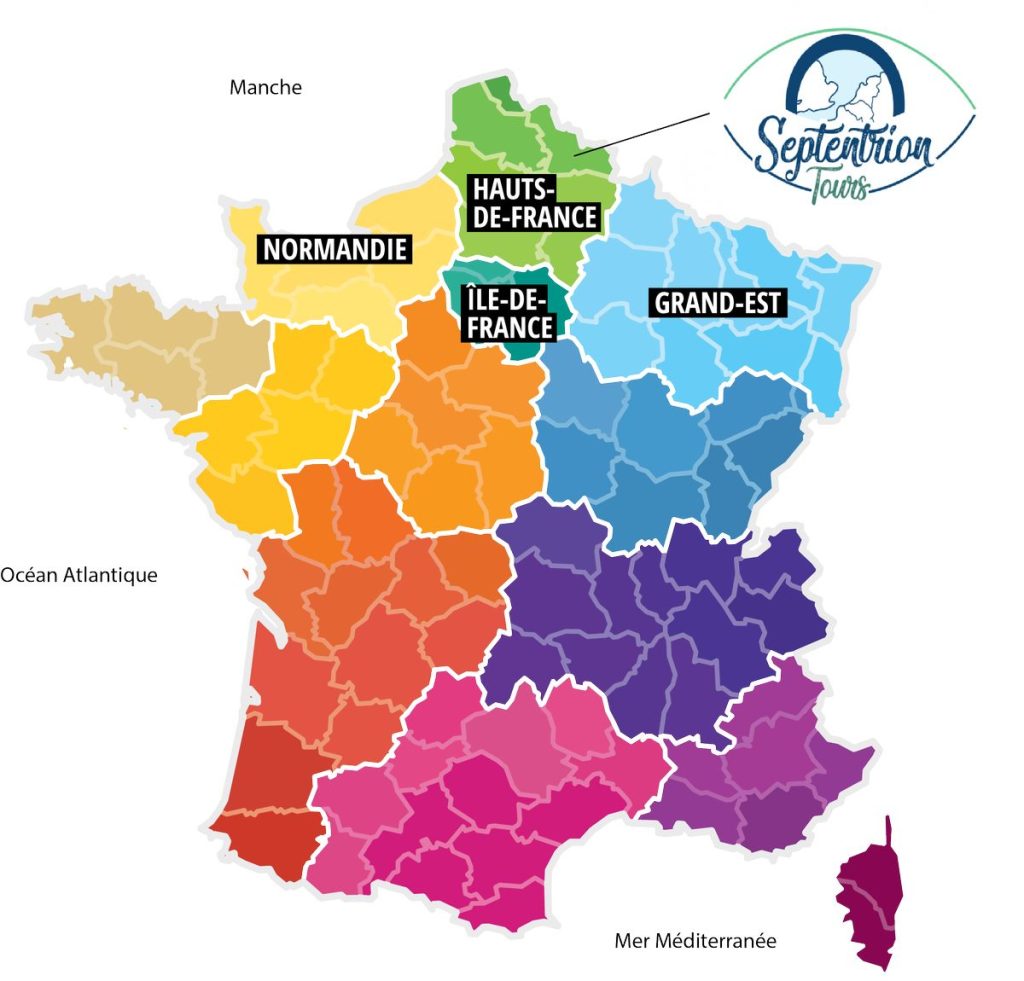 Immatriculation Atout France : IM059160003
Travel themes in the agency's catalog
The agency Septentrion Tours can help you organize your stays around the following themes:
Place of remembrance
Heritage and museum
Know how and craft
Slow tourism
Cultural envet
Gastronomy
Garden
Seaside
City break
Accessible travel
Contact-us
Crédits Photos © : Septentrion