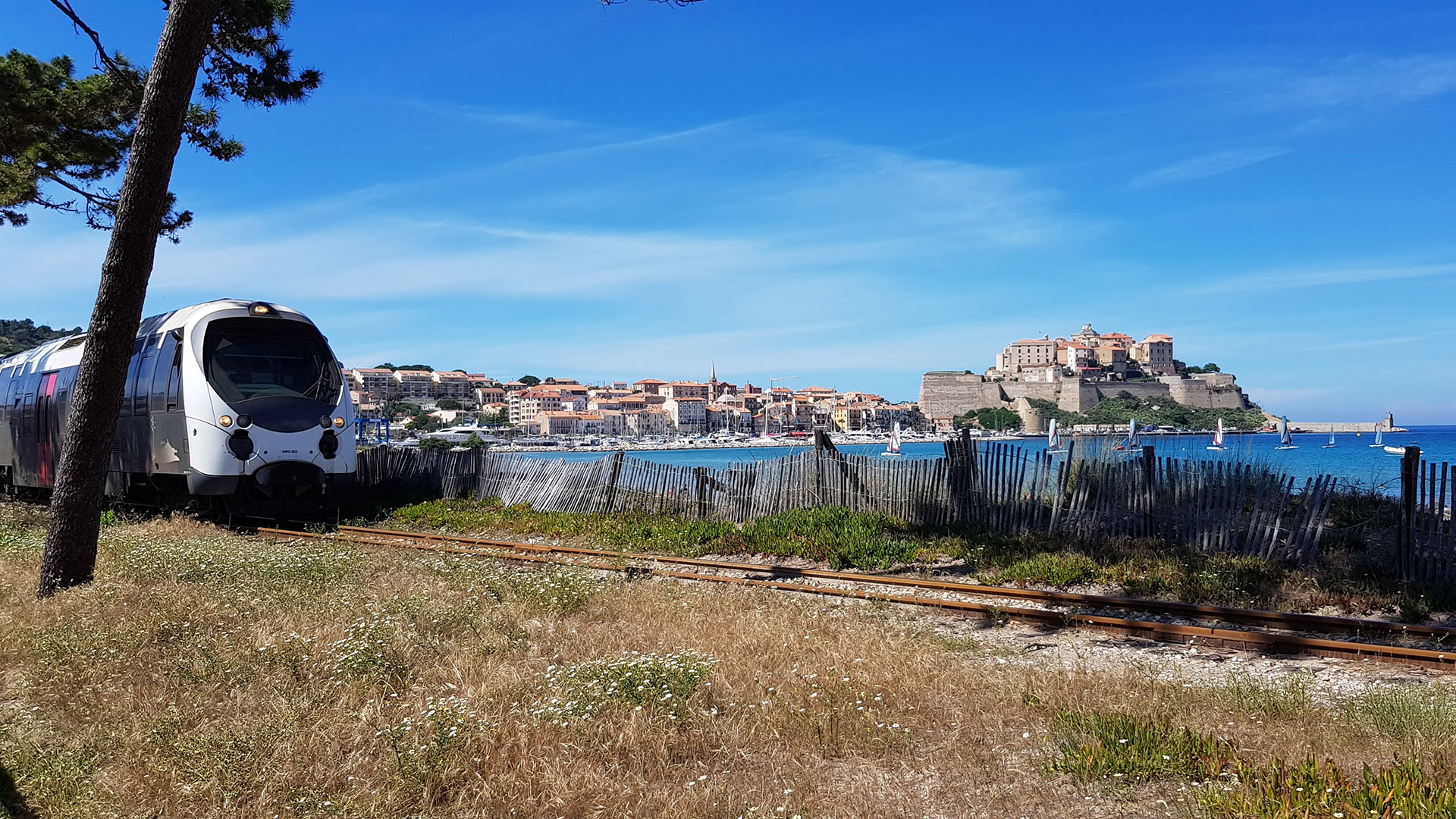 DMC Europe Active
Europe Active was founded in 2005 on the basis of several agencies in Europe. Today, we are based in Corsica, offering tailor-made, top-quality holidays in all areas.
Specializing in active holidays, we also offer top-of-the-range services, including rental of motorcycles of all sizes and top-of-the-range converted vans. Whatever your project in Corsica, we'll be able to meet it, and always with a smile!
Examples of offers from Europe Active
Learn more about Europe Active
History
Anthony Laplagne, an MBA graduate of Nantes Business School, founded Europe Active in 2005. After growing up on the sunny island of Reunion and following many adventures in Eastern Europe and the Middle East, Anthony's rucksack finally came to rest on the stunning French island of Corsica.
Anthony has brought together an experienced team of ten travel professionals and enthusiasts who work alongside him, sharing his passion for travel and nature.
Specialties
Car tours
Corsica, Sardinia, Tuscany, Romania, Ireland. Itinerant or centre-based, with accommodation to suit all tastes whether this includes camping or five-star luxury accommodation. Choose your holiday based upon a theme such as food or culture. All-inclusive packages are available, whether you wish to bring your own vehicle or rent a hire car.
On the island of Corsica, Europe Active has a fleet of up-market Volkswagen California camper vans available for hire.
Walking holidays
Europe Active walking holidays include the classic Corsican long distance paths, such as the GR20, the Mare a Mare, the Mare e Monti, as well as some lesser well-known gems. Our walking holiday expertise extends to Sardinia, Tuscany and Romania. The choice of trips includes self-guided holidays using maps and detailed instructions, or guided holidays with a knowledgeable walking guide.
Cycle tours
Corsica, Sardinia, the Canal du Midi and Canal de Garonne, Provence, Tuscany, the Dolomites, Romania and Croatia. Leisure cycling or road riding, self-guided or with a group and road-side assistance.
On Corsica, Europe Active has a fleet of approximately 150 bikes (road bikes, electrically assisted bikes, mountain bikes, hybrid bikes) including high-end carbon bikes.
Motorbike tours
Corsica, Italy (Sardinia, Sicily, Tuscany), the British Isles, Croatia, Portugal, the USA, India (under our brand name Tiger Roads). Self-guided tours in Europe and accompanied group trips further afield.
On Corsica, Europe Active has a fleet of 25 motorbikes and scooters, ranging from 125cc to some big hitters including the BMW 800GS, Honda NC750X, the Triumph Bonneville and various Indian models.
Our values
Europe Active is a dynamic travel company: agile, responsive, innovative. At the fore-front of technological change, Europe Active is owner of its own reservation software. Europe Active is driven both by customer satisfaction and a long-term respect for the fragile social and ecological systems that we are privileged to travel within.
By welcoming travellers from all over the world, with a team speaking seven languages, Europe Active advocates values of openness, tolerance and sharing. The agency is in the process of being certified by the French association ATR – Acting for Responsible Tourism.
The agency and its destination proposals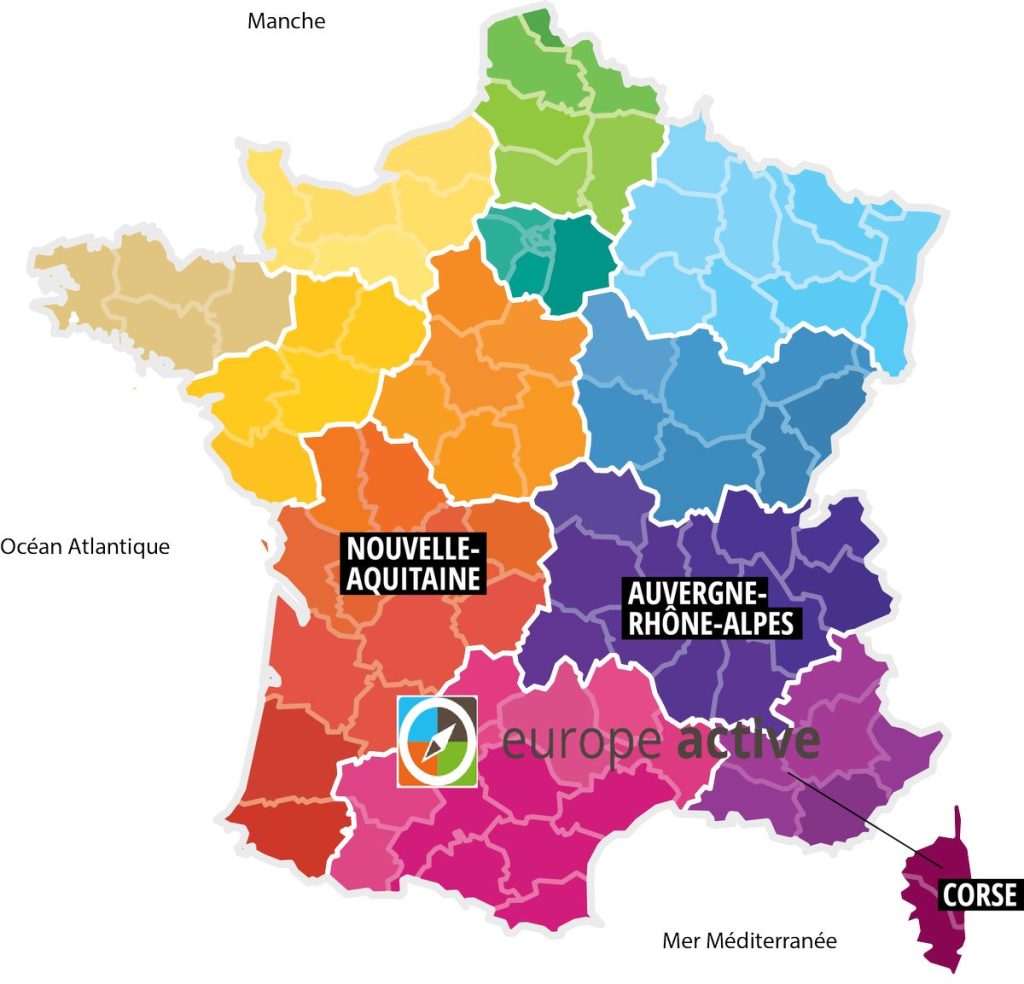 Immatriculation Atout France : IM02B140003
EUROPE ACTIVE
Strada Vecchia
Local n°7
20 290 Borgo – France
Travel themes in the agency's catalog
The agency Europe Active can help you organize your stays around the following themes :
Self-Drive Tour
Hiking
Motorbike holiday
Slow Tourism
Gastronomy
Bike holiday
Sport
Nature and wide open spaces
Contact-us