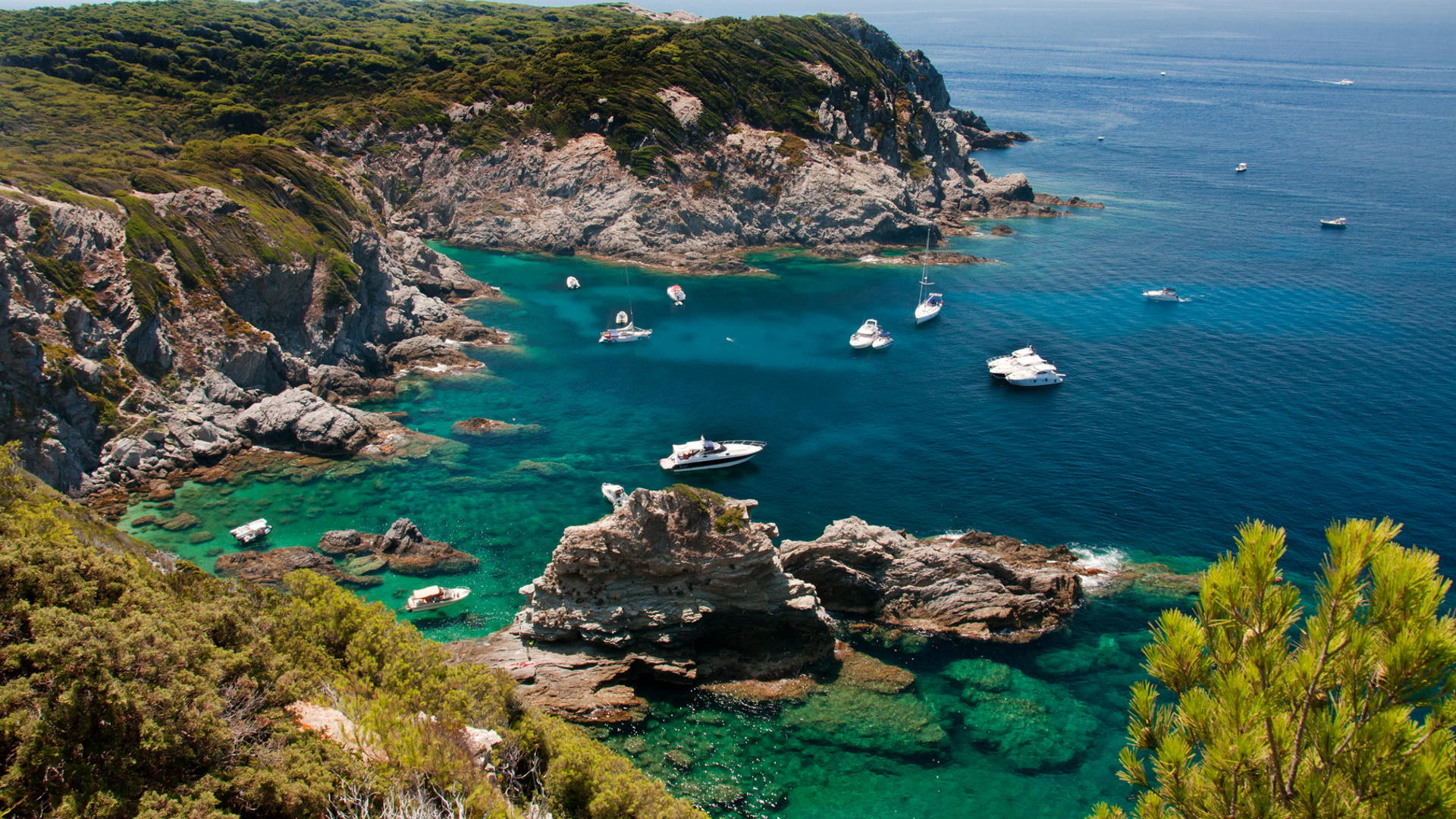 DMC Deesse Voyages
Deesse Voyages is an incoming travel agency specializing in tourism for groups and mini-groups, or for all your business gatherings. From the Southern Alps to the Mediterranean, we organize your entire stay down to the finest detail and welcome you to our magnificent regions.
Our team has been working in tourism for many years and we are used to dealing with requests from groups. In the office, where you'll always have the same person to deal with your request, and in the field, where our guides, drivers, tour leaders, hotel friends and other service providers are used to receiving visitors from abroad, you'll always find the same passion and the same quality of service.
Our efficient, responsive team, made-up of varied and complementary profiles, is concerned with providing a professional service, provided with a smile and in an efficient manner.
We are here to awaken your senses !
Learn more about Deesse Voyages
Specialties
Group Leisure
Cultural
We are dedicated to making sure you discover the marvels of our region : gastronomy, craftsmen, customs, history. World reputed sites become your own. Going off the beaten track in order to make your holiday experience uniqueis our sole objective.
Sports
Skiing, electric biking, canoeing, rafting and hiking….we can create themed activity days or a mix of activities. Our playing field is huge, diverse and authentic. We can meet many different requests.
Busines, Seminars, team building and motivation
Organising a seminaris a great way of bringing together your co-workers, working partners or clients in an in-habitual outdoor setting. The objective is to create a favourable working atmosphere where you can share ideas and discuss projects or results. We can add some downtime to enrich your working day by organising a convivial program of activities for everyone.
Our knowledge of the region is our force.
School trips, Openness to the World
We design all our school trips as an educational support to compliment the work carried out in class (preparation, project work, realisation of a class project with result appreciation) with the purpose of nourishing the desire to learn more. We believe that the quality of the relationship with the teachers is the key to guaranteeing a successful trip. Our goal is to allow the greatest number of young people to discover new horizons and share personal experiences, whilst respecting your budget.
Expertise
Group travel
Déesse Voyages creates 'A to Z' group trips, from the Southern Alps to the Mediterranean Sea. We develop a range of holidays for small or larger groups requiring different logistics: minibus, coach, suitable accommodation etc.
A choice of programmes for both summer and winter, weekend breaks and longer stays, are available on our website. These programmes serve as a base. We can then develop your specifications according to your needs and desires.
Theme packages
Discover French cuisine and wine in Provence, enjoy nature and adventure in the Alps, visit the most beautiful sites in the South of France accompanied by a specialist guide, or discover the mythical mountain passes of the Southern Alps. Choose from a selection of circuits and themes and enjoy the opportunity to discover the true identity and variety of the regions visited.
Our values
To live a true experience – authenticity
Every village, every valley, every road has its little secrets… and if you call us, it's because we provide you with the opportunity to see the best of these fabulous areas. Many years of surveying all these territories offers you the essential and most authentic experience.
Our service providers and partners have been strictly selected.
In the different regions of the south-east of France in which we operate, we have carefully selected a network of multilingual guides, transport, hosts, service providers, hostels… which correspond with our spirit.
Personalised advice – the human touch
No intermediary between you and us. We deal with your requests personally, listen to your requirements and help you prepare your stay in France. Don't hesitate to contact us !
Bespoke packages or à la carte options- Great flexibility
The packages presented on our website are examples of what we can offer you.
The agency and its destination proposals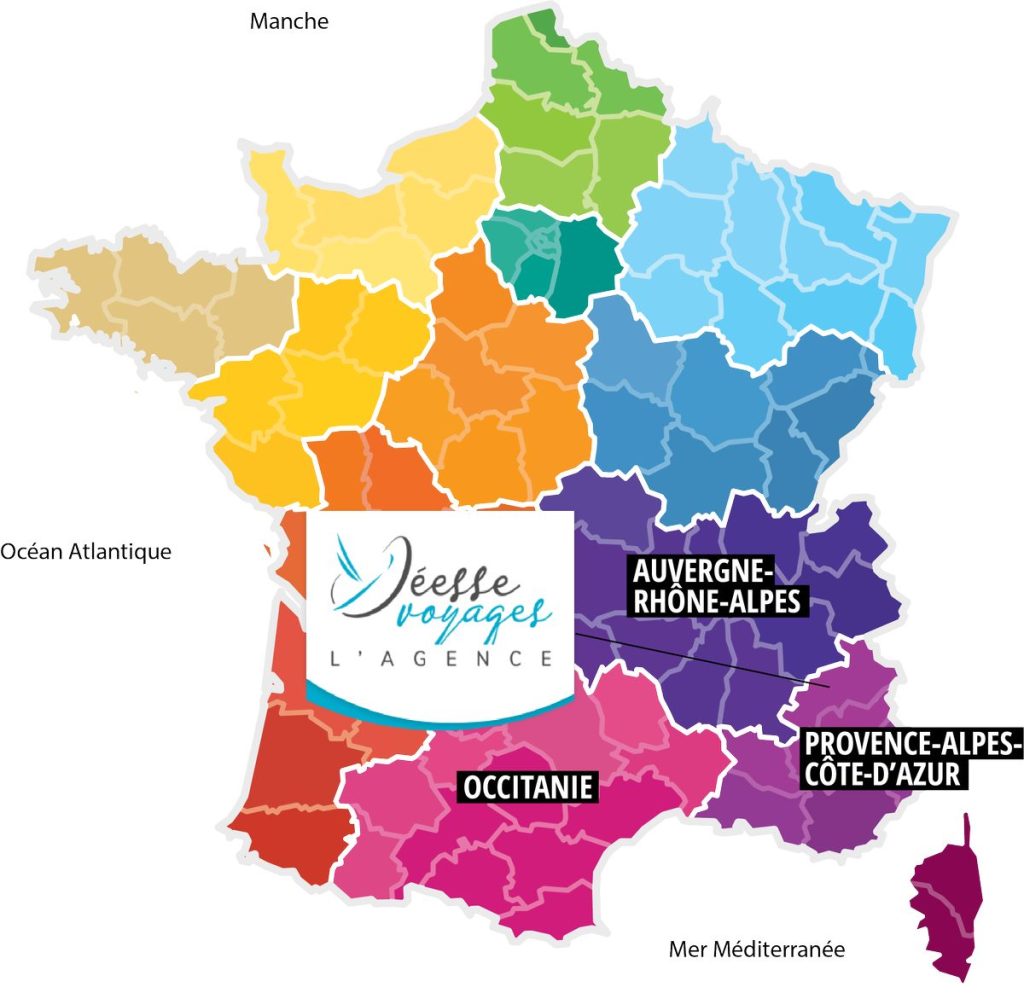 Immatriculation Atout France : IM005110019
DÉESSE VOYAGES
674 chemin du moulin
05 230 Chorges – FRANCE
Travel themes in the agency's catalog
The agency Deesse Voyages can help you organize your stays around the following themes :
Mountain
Heritage and museums
Slow Tourism
Sea
Educational stay
Hiking
Skills and crafts
Bike holiday
City break
Nature and wide open spaces
Gastronomy
Sport
Contact-us