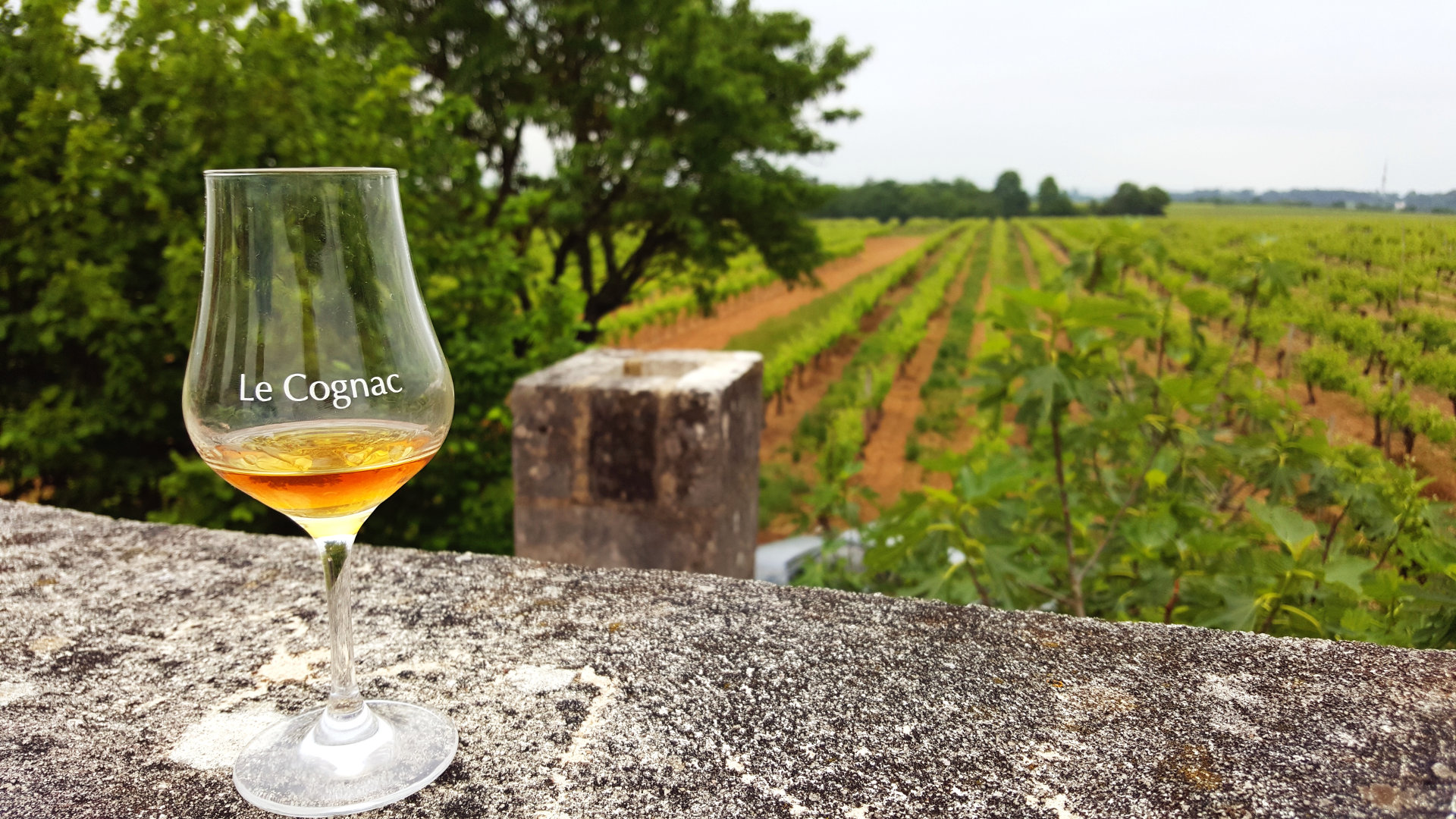 DMC Cognac Tasting Tour
Live the passion of the women and men who develop and raise Cognac in our exceptional terroir, also rich in history and gastronomy.
Travel through the vineyard to the rhythm of its river, the Charente and discover the wines of our vineyard, including Grande Champagne and Petite Champagne, where the development of Cognac and Pineau has long been an art.
Cognac Tasting Tour is based in Grande Champagne, in the heart of the Cognac Premier Cru vineyard. The agency, follower of Slow Tourism, organizes tailor-made stays for individuals and groups in Charente Maritime, Charente and Dordogne.
The activity of Cognac Tasting Tour is structured around two axes:
The organization of stays and tours from La Rochelle to Périgueux via Saintes, Cognac and Angoulême for an international clientele (individuals and groups)
The organization of activities (tastings, excursions, incentive) off the beaten track with specialists in the Cognac vineyards to discover the "Liqueur des Dieux" in a different way.
Examples of offers from Cognac Tasting Tour
Learn more about Cognac Tasting Tour
History
Cognac Tasting Tour was created in 2005 by Jean-Luc Montembault to develop a wine tourism offer in the heart of the Cognac vineyards, around 100 km north of Bordeaux.
After living in Asia for a long time and having traveled there a lot, Jean-Luc developed a passion for cognac, its history and its vineyard. Very involved in local life and member of several associations including the "Cognac Cigare Club", Jean-Luc was named "Cognac Educator" in 2014 by the Bureau National International du Cognac (BNIC).
The Cognac Tasting Tour agency is therefore able to take you through the vineyard off the beaten track, open doors that are usually closed and make you meet passionate and fascinating personalities from the world of Cognac, cellar masters, artisan distillers, coopers …
Follower of Slow Tourism, the agency initiated in 2010 the labeling of the first French municipality, Segonzac, to "CittaSlow", global network of cities of good living.
Specialties
Packages
In two or three days, or more for spirits' lovers, discover the world of cognac with, on the one side, its famous brands owned by trading houses proposing luxury experiences and, on the other side, its winemakers and distillers proposing terroir experiences, with accommodations of all levels, from the yurt to the 5 * hotel. All-inclusive packages with your vehicle, with a rental car or with a minibus and its driver.
Multi-day tours
For passionate travellers, Cognac Tasting Tour offers the discovery of spirits of the South-West of France: Cognac, Armagnac, Whiskey, as well as a circuit "From the Loire châteaux to Bordeaux by the vineyards" in association with the Relais du Silence hotels.
Excursions
Half-day or full-day excursions in the vineyard with a guide to meet a cooper artisan, a winemaker-distiller producing craft cognacs, excursions which may, of course, include a visit to a famous trading house.
Day trips to discover within the day the prestigious vineyards of Bordeaux and Cognac which use very different winemaking methods, to have by comparison additional keys to better appreciate Bordeaux wines and cognacs…
Activities
For groups or individuals, thematic workshops on cognac, "Cognac and chocolate", "oak and cognac", "Prepare your aperitif with cognac", "All about Pineau des Charentes", "Cooking workshop" during vacation, in addition to a meeting, an incentive (MICE)…
Our values
Cognac Tasting Tour is a DMC on a human scale, flexible, anchored in its territory and close to its service providers, knowing how to combine luxury, terroir and art-of-living in the French way.
Since 2010, Cognac Tasting Tour is certified "Vignobles & Découvertes" (Wine Discovery tours) by the Ministry of Agriculture and ATOUT FRANCE (the Tourism Development Agency of France)
The agency and its destination proposals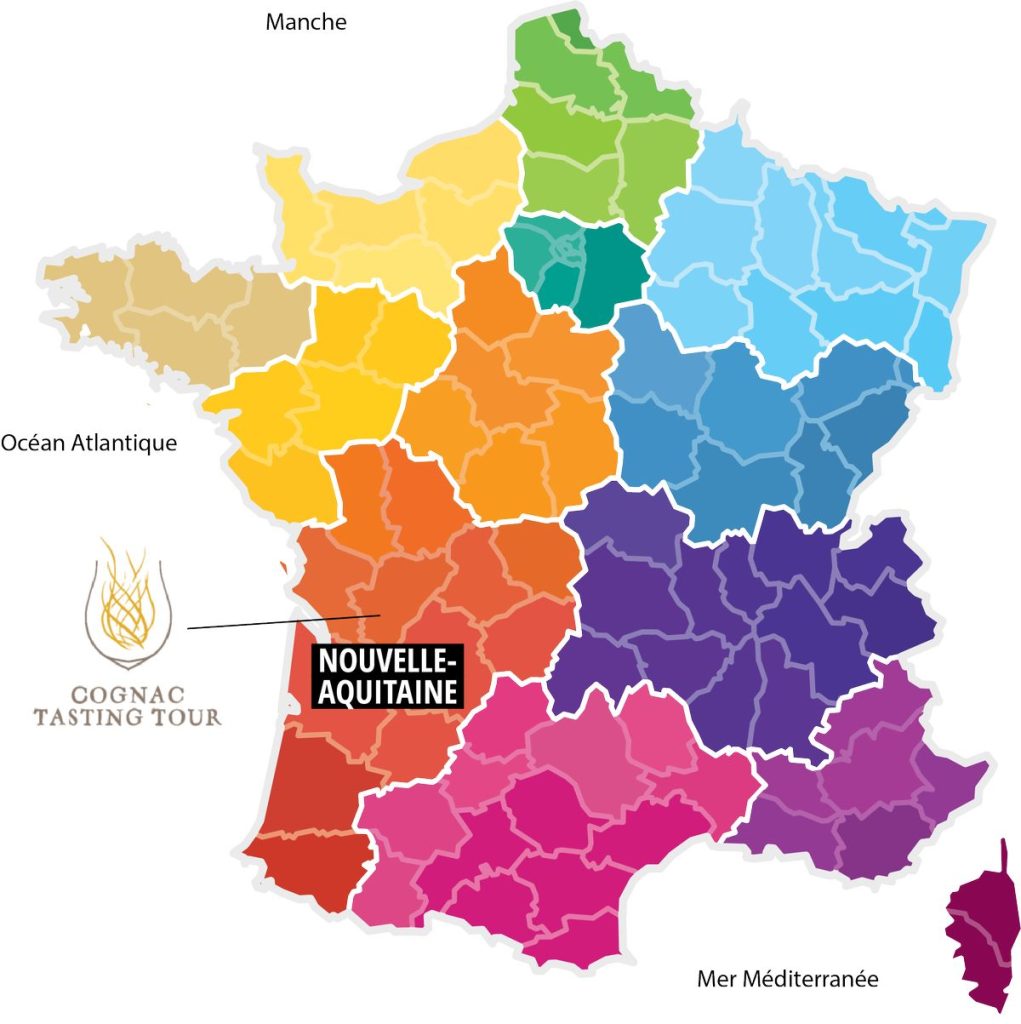 Immatriculation Atout France : IM016110010
COGNAC TASTING TOUR
Lieu-dit Chez Rivière
16130 Saint-Preuil – FRANCE
Travel themes in the agency's catalog
The agency Cognac Tasting Tour can help you organize your stays around the following themes:
Wine Tourism
Gastronomy
Heritage and museums
Slow Tourisme
Self-Drive Tour
Bike holiday
Nature and wide open spaces
Contact-us
Photo credits © : Jean-Luc Montembault – Sarl THF