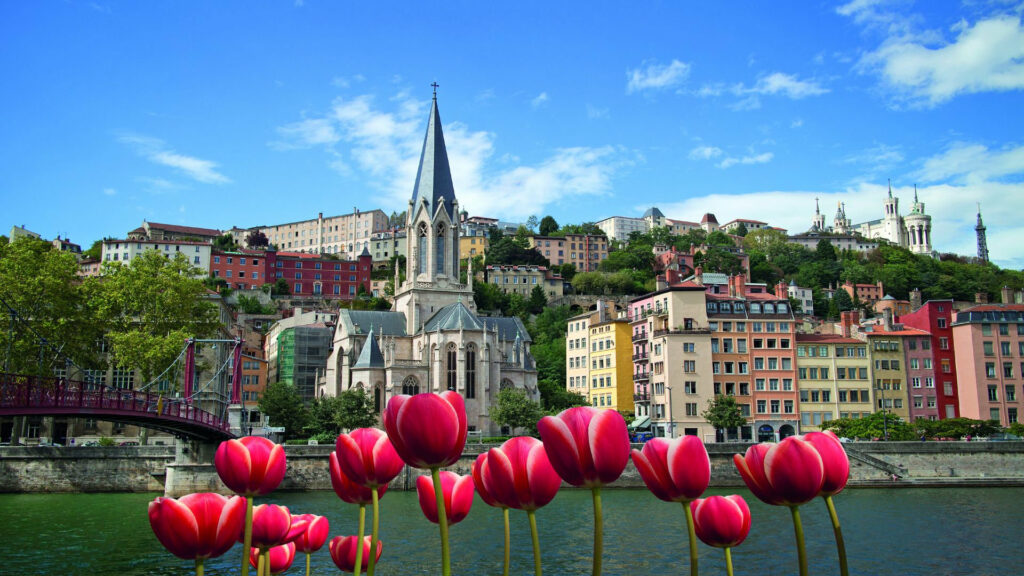 DMC Philibert Travel & Events
Founded in 1925, the Philibert group will celebrate its 100th anniversary in 2025! Originally a coach operator, we are also tour organizers within this fine family business, a key player in the Auvergne Rhône Alpes region. Our incoming department specializes in organizing leisure and business trips for groups and companies.
We design tailor-made programs according to our customers' needs, for their accommodation, catering, guided tours and transport requirements, for stays in the region and throughout France, but also for business with the organization of team-buildings, meetings or event and incentive programs. All our offers are tailor-made to suit your needs and requirements: when you work with us, you'll have a single, qualified, responsive and experienced contact!
Learn more about Philibert Travel & Events
History
Born in 1925, the Philibert group, originally a coach operator, is also a tour operator. Within this family business, our incoming service is specialised in group and individual travel and business tourism since more than 40 years!
Specialties
"Turn your life into a dream and that dream into reality" wrote Antoine de St Exupéry, the famous Lyon adventurer and outstanding traveller. This is what we offer you to experience through the stays and trips we organise for you, highlighting the unmissable attractions of our beautiful country…
We create all programmes according to your needs and organise visits, excursions, logistics and social programmes for events and congresses.
Our values
Our strenghts
– We are both an agency and a coach operator. We are able to manage your entire project. For you, this means a single contact.
– We are a multilingual team and speak fluent French, English, German, Italian and Greek.
Our commitments
– Philibert selects all appropriate suppliers and negotiates with them, sharing our long experience of the destination.
– We guarantee quality, service and excellent knowledge of our destinations.
– If you want a product off the beaten track, we assure you that we will put all our creativity at your service to create the unique programme you need.
– By working with us, you will have a qualified and experienced contact person to organise your trip to our region.
Our intervention area
All of France, despite the predilection for our original location, the fascinating Auvergne-Rhône-Alpes region.
The agency and its destination proposals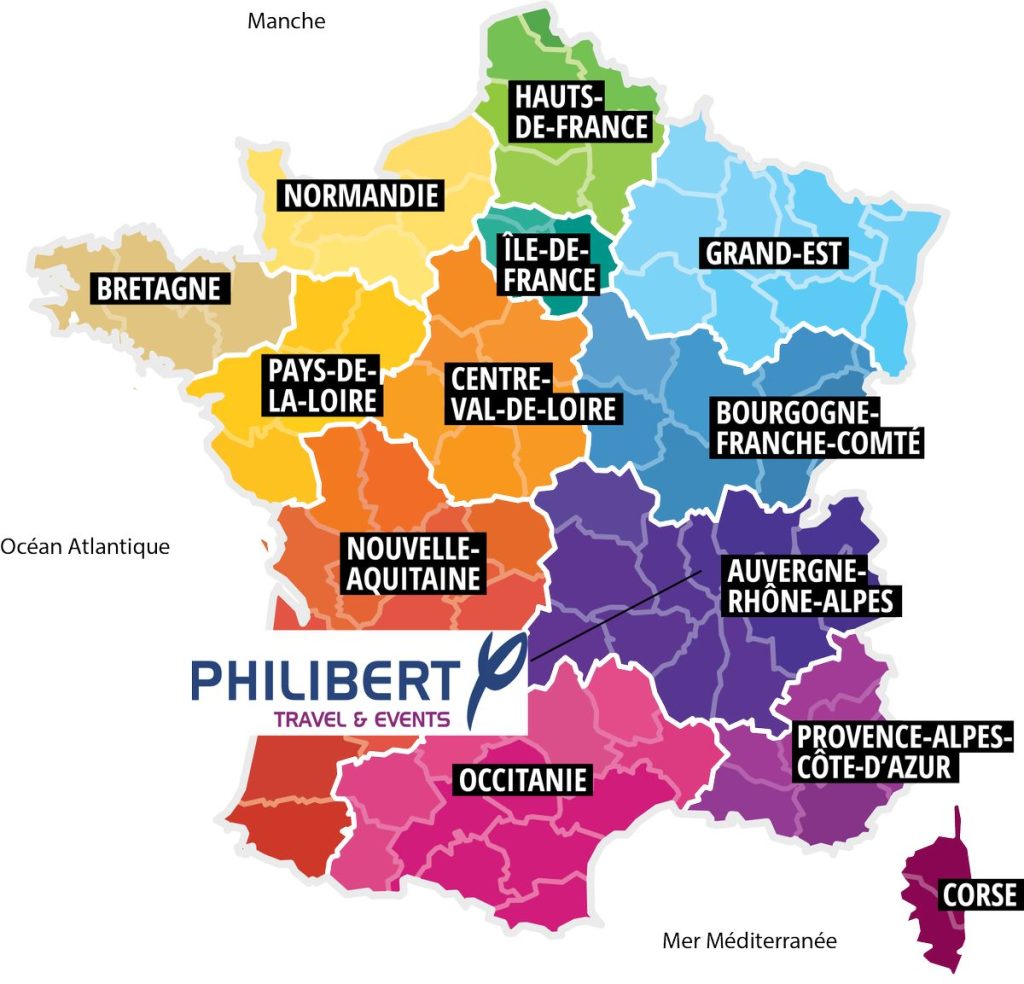 Immatriculation Atout France : IM069100052
PHILIBERT TRAVEL & EVENTS
24-26 avenue Barthélemy
Thimonnier
ZI Périca BP 16
69 641 Caluire Cedex – France
Travel themes in the agency's catalog
The agency Philibert Travel & Events can help you organize your stays around the following themes:
Wine tourism
Gastronomy
City break
Slow tourism
Self-drive tour
Well being
Cruise
Garden
Place of remembrance
Mountain
Heritage and museum
Hiking
Know how and craft
Cycling holiday
Sport
Nature and wide open spaces
Contact-us