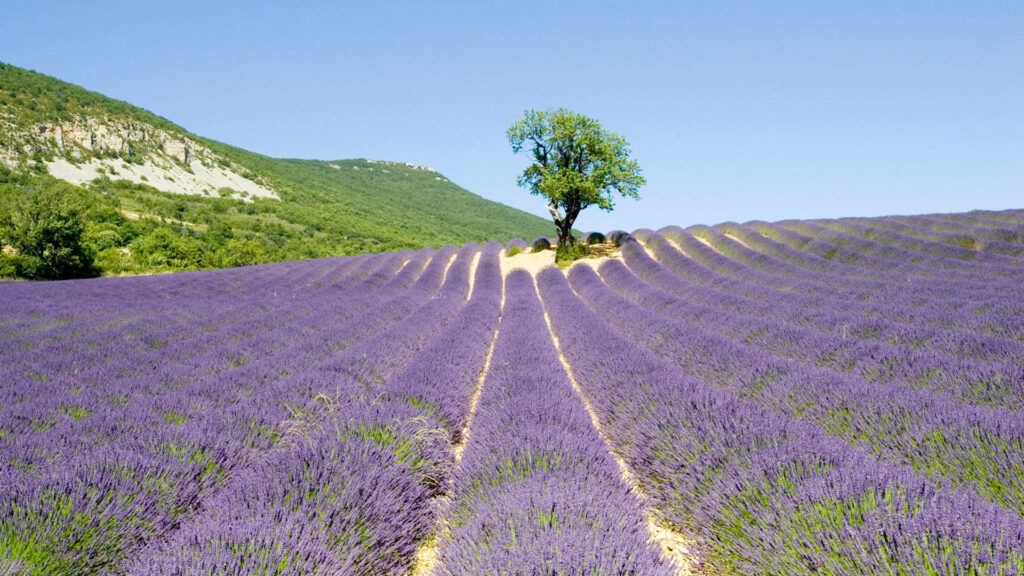 DMC Destination Provence
Free up your time, free yourself from the constraints of organizing group projects. Founded in 2008 and based in the Southern Rhône Alpes region, we've been driven by a passion for our profession for over 30 years.
We've never stopped evolving and learning from new experiences. 2 brands to support you: Destination Provence for leisure groups, DP-expériences for corporate events.
A single agency, on a human scale, pragmatic and creative, to find the nuggets of South-East France. When you entrust your project to our agency, you benefit from our personalized support, our advice and our expertise in organizing a turnkey holiday.
Learn more about Destination Provence
History
Created in 2008 and located in the Rhone Valley, between Lyon and the shores of the Mediterranean, on the edge of the authentic Ardèche and the spectacular Vercors Massif, at the gates of the Drôme Provençale, Vaucluse and the magnificent landscapes of Lubéron, Destination Provence your incoming agency will be your trusted partner for organizing your stay in the South East and throughout France.
Specialties
Perfect knowledge of the area
All types of accomodations -standard international class hotel, high-standard hotel, guest houses, boutique hotel- ground transfers, airport welcome group, tour guides, tour leader service, activities and excursions, cultural and historical expeiences, culinary and wine tour, French Art de vivre experience,
Tailor-made tours for leisure groups
From 6 people upwards, our perfectly planned tours will alow travellers worlwide to share and experience the passion of our region.
Services for river and sea cruises stopovers
We take care of all the logistics for land services, air-conditionned motor coach transfers, guided walking tours, bike tour, lecture on board, wine tastings..
Business groups, Incentive trips, seminars, Incentive travel rewards for B2B customers
Is your goal long-term B2B loyalty and ROI ? A travel rewards program is the way to go.
Take advantage of the exceptional diversity and accessibility of the tourist offers in the South of France.
From the glamour of the French Riviera, to the dynamic cities of Marseille and Lyon, to France's most famous ski resorts, we can help you organise the event that will define the imprint of your compagny.
Sharing a travel experience with your customers or your employees will create unforgettable memories that forge long-lasting loyalty.
Our values
Refined service and attention to detail,
Uncompromising responsiveness,
Thorough supplier interview and selection processes,
Free quote and 100% customizable,
Strong relationship with our suppliers,
Eco-friendly, our agency firmly rooted in the present aware of the ecological and social impact of the tourist activity. By selecting our suppliers we participate in the touristic valorization of the patrimony who shows local identity, cultural diversity and natural heritage and in that respect contribute to the people's culture.
100% financial safety by registered Atout France (IM026100010) and Atradius financial guarantee .
The agency and its destination proposals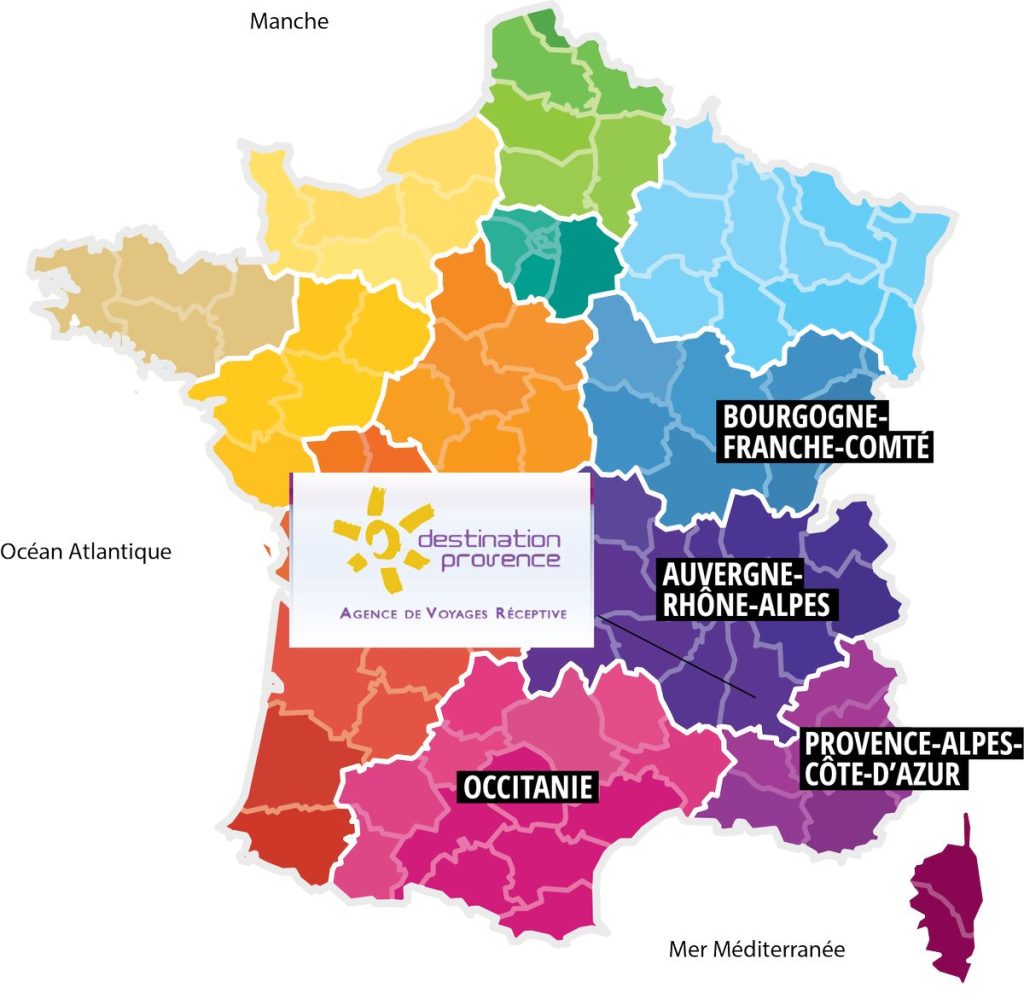 Immatriculation Atout France : IM026100010
DESTINATION PROVENCE
17, rue Balzac
26 000 Valence – France
Travel themes in the agency's catalog
The agency Destination Provence can help you organize your stays around the following themes :
Oenotourism
Gastronomy
Heritage and museums
Slow Tourism
Wellness
Garden
Place of memory
Sea
Mountain
Skills and crafts
Spirituality
Sport
City break
Nature and wide open spaces
Contact-us
Crédits Photos © : Lionel Pascale – ADT 26 / Julien Liotaud – Destination Provence