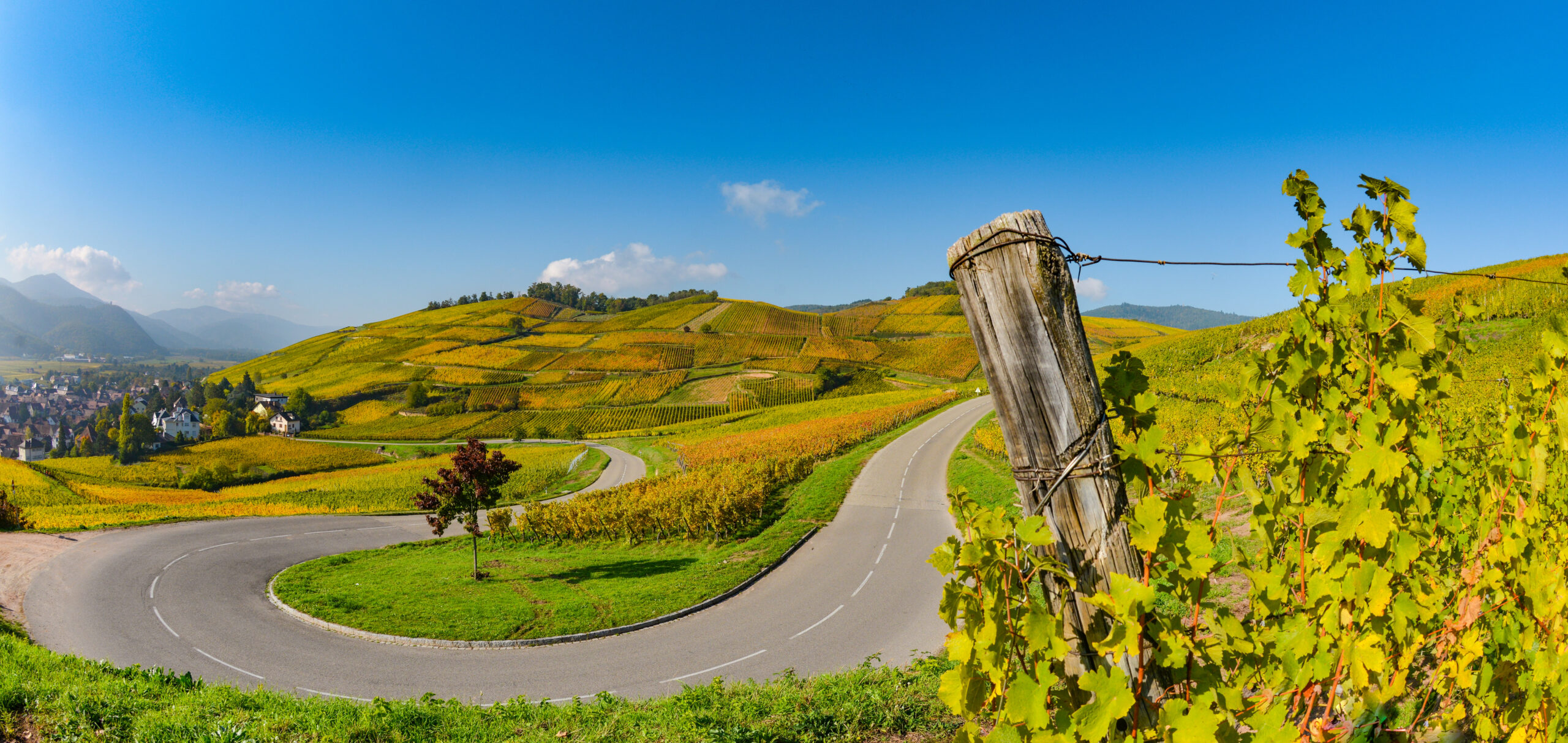 DMC AlsaSmarTours
ALSASMARTOURS is an agency that offers its customers intimate tours of Alsace. Our vision is the antithesis of mass tourism, and our partners are local players who care about our environment and biodiversity. Biodynamic wine producers and short-distance restaurateurs are chosen as service providers.
We also offer discovery bike tours and stays for individuals, small groups and professionals to get to the heart of Alsace. Our tours are tailor-made to your requirements, and our knowledge of the Alsace region means we can take you off the beaten track to meet the people who really make up Alsace's heritage.
Examples of offers from AlsaSmarTours
Learn more about AlsasMartours
Historical
ALSASMARTOURS, an alsatian travel agency, was founded by Jérôme PIERRE in 2018. Alsace is a highly frequented tourist region. Our fundamental premise when creating ALSASMARTOURS was as follows : A significant portion of tourists who come to discover Alsace do so in a somewhat superfical manner.
By "superficial", we mean a form of mass tourism that merely grazes the surface of this region we know so well and love so much. Alsace is not just about plush storks, accents, and wooden facades. Its vineyards are among the most extensively cultivated using biodynamic methodes in the world. There are over a hundred fortresses to explore in the Vosges Mountains, not to mention its inhatitants, the key players of Alsace, the people who share what Alsace truly is and represents.
Thus, from the inception of our agency, we have aimed to offer our clients the opportunity to discover the Alsace that we know, not the one that is commonly perceived.
Specialties
Our tours are collaboratively crafted with our clients. You won't find a catalog at ALSAMARTOURS because, without knowing you, we believe we cannot determine what could make your visit to Alsace a truly memorable experience for you and your clients.
Undoubtedly, Alsace offers a plethora of activities and sights to explore. Its vineyards, half-timbered houses, 2500 km of cycling paths, Strasbourg, Colmar – the wine capital, the Vosges Mountains, cheeses, gastronomy, Christmas markets, and more.
Whether your clients are wine enthusiasts, history buffs interested in medieval or World War I and II sites, wishing to explore the three-border region and discover Germany or Switzerland, keen on cycling the wine route, savoring Michelin-starred restaurants, or exploring Europa Park or Le Petit Prince Park with their families, we have a 100% tailor-made solution for you.
Furthermore, we offer a 9-passenger vehicle with an English-speaking chauffeur for highly private wine and/or Alsatian village excursions, available for full-day, half-day, or multi-day circuits.
For larger groups, we also have options, but we prioritize in-depth exploration of our region and aim to limit group sizes to avoid overcrowding (maximum one bus).
Our values
We hold two values above all esle :
To offer our clients "The Alsace of the Alsatians", genuine encounters with the true Alsace where we live
To preserve the biodiversity or our environment
To achieve this, we collaborate with vineyard owners certified in biodynamic and at the very least organic practices. We ensure that all our partners (hotels, guesthouses, tourist sites) are committed to respecting our environment. We also offer cycling explorations of the region, promoting eco-friendly mobility to be in harmony with the heart of our region.
The sens of service, both ours and that of our partners, is also crucial. We want your clients to be welcomed in true Alsatian fashion: with kindness, warmth and authenticity.
The agency and its destination proposals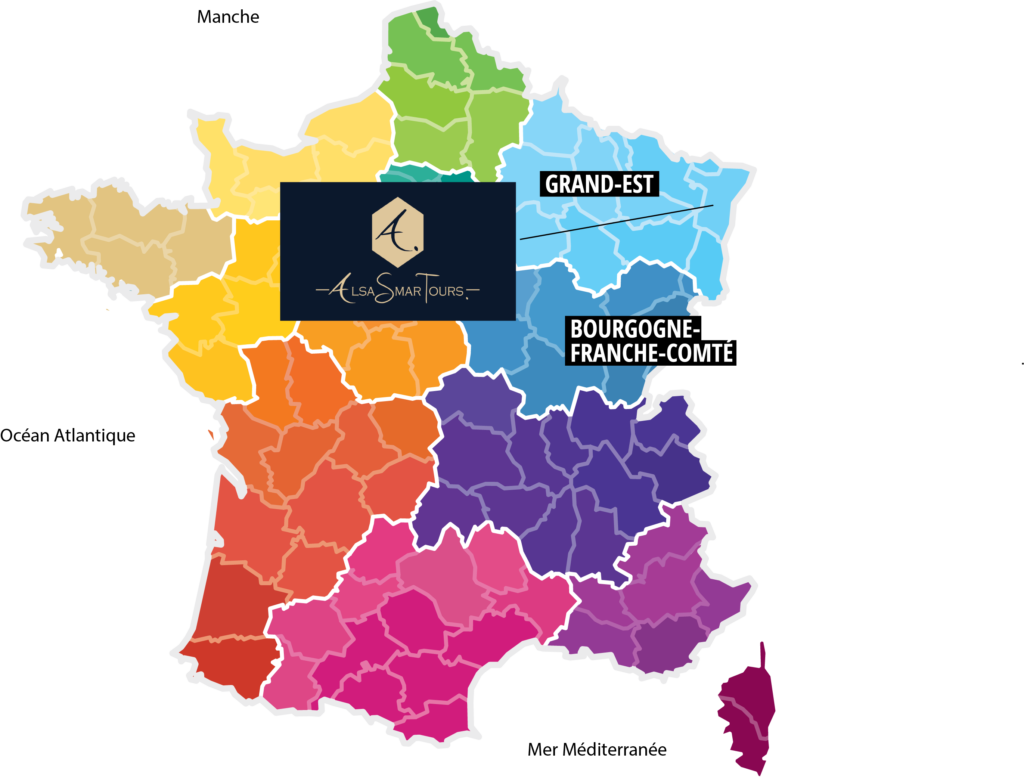 Immatriculation Atout France : IM0680180007
ALSASMARTOURS
27, rue des noyers
68280 Appenwihr – FRANCE
Travel themes in the agency's catalog
The agency AlsaSmarTours can help you organize your stays around the following themes:
Cycling holiday
City break
Slow tourism
Gastronomy
Place of remembrance
Heritage and museum
Contact-us