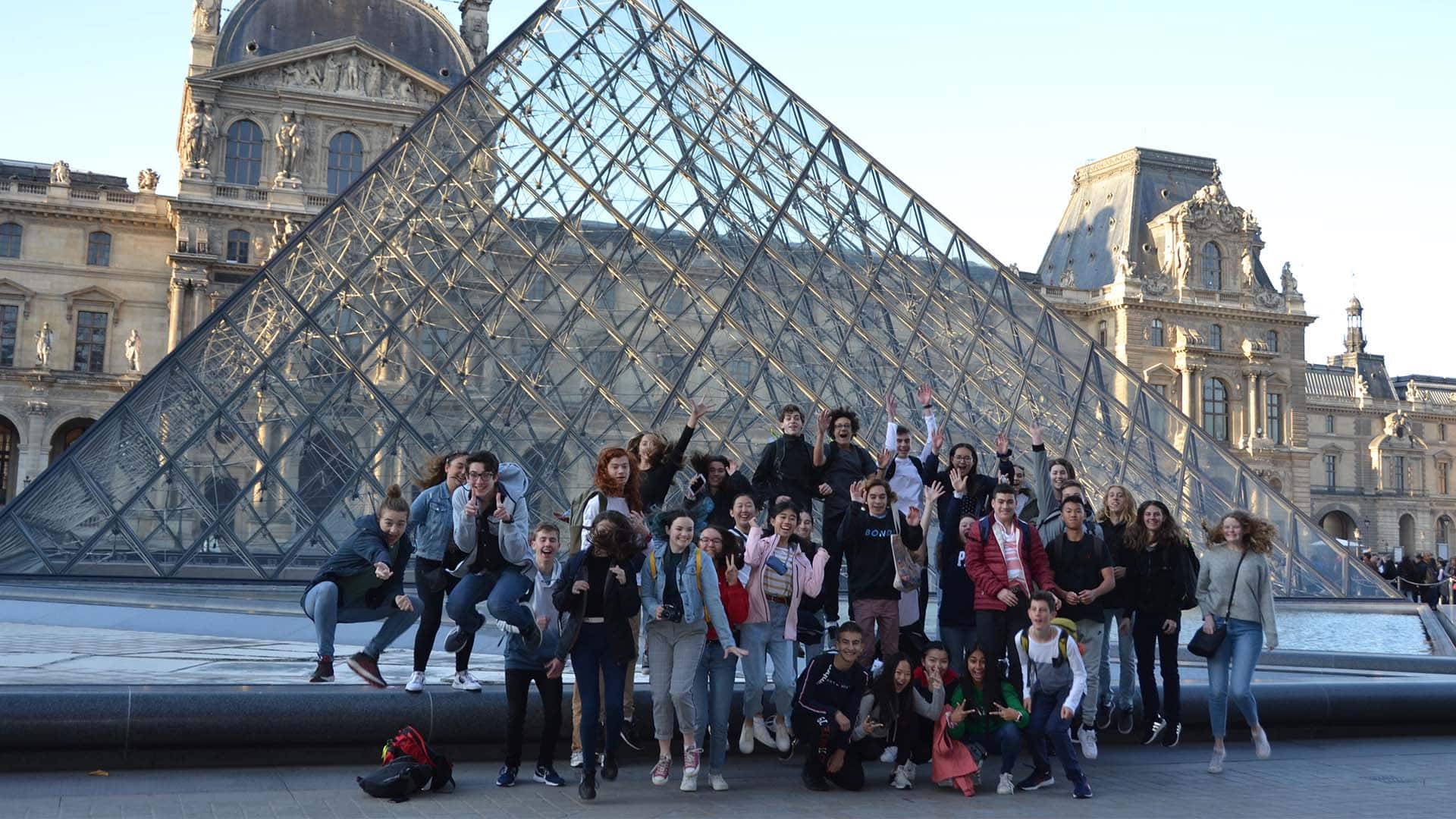 DMC France Heritage Travel
With 40 years of experience, FRANCE HERITAGE TRAVEL organises made-to-measure educational & cultural school tours in France, French language and cultural courses for foreign students as well as cultural and gastronomic tours for those who love France.
Learn more about France Heritage Travel
History
FRANCE HERITAGE TRAVEL is a family incoming agency that organizes stays in France for France lovers and / or French-speaking foreigners.
This institution, created in 1984 by two university professors of French, aims to make discover with passion the French culture, its history, its heritage, its language, its gastronomy by enhancing human contact and the sense of sharing.
In 2018, the company was taken over by the children of the founders who restructured the business around 3 distinct poles:
Tailor-made educational and cultural school trips
French Language and Cultural Courses
Cultural & Gastronomic stays in France
Specialties
FRANCE HERITAGE TRAVEL organizes 3 types of stays:
1/ Made-To-Measure Educational Tour & Cultural School Tours in France. « Give your students an opening on to the outside world »
Our programmes are designed for secondary schools.
They will allow you to continue and illustrate in an efficient and concrete way what you have been teaching at school.
We can also complement your discovery of one or more regions with a few days stay in a French language institute.
All our tours are made-to-measure in cooperation with the teachers.
2/ French Language and Cultural Courses « Polish up your French and your knowledge of France »
A 3 week intensive course of French in a language institute specializing in teaching French to foreign students. At the end of your course you will receive an official certificate and detailed reports which may help you to get credit points for your university degree.
This language course is preceded and followed by a cultural stay of 10 days in Paris offering courses on French history, art, architecture, all of which are followed by guided visits to the main museums in Paris and cultural outings (theatre, café-theatre, cinema).
3/ Cultural & Gastronomic Tours in France.
Discover regions or themes through cultural and gastronomic stays "off the beaten track".
We organize every year cultural tours with France lovers and / or French-speaking foreigners wishing to better know the French culture, its history, its art de vivre but also its gastronomy.
We select with great care the places to visit, the guides who accompany us but also the hotels where we stay.
We also take great care in dealing with the menus with the chefs.
These cultural stays are held over an average of 15 days and are voluntarily reduced to about twenty people in order to promote human contact but also exchanges in French for those who wish.
Our values
Expertise in the organization of made-to-measure Educational & Cultural school tours in France, french Language & Cultural courses and the production of Cultural and Gastronomic tours in France.
Guaranteed competitive prices by benefiting from Group tariffs without having to incur significant structural costs.
Listening & Support of our clients, respect for the environment
The agency and its destination proposals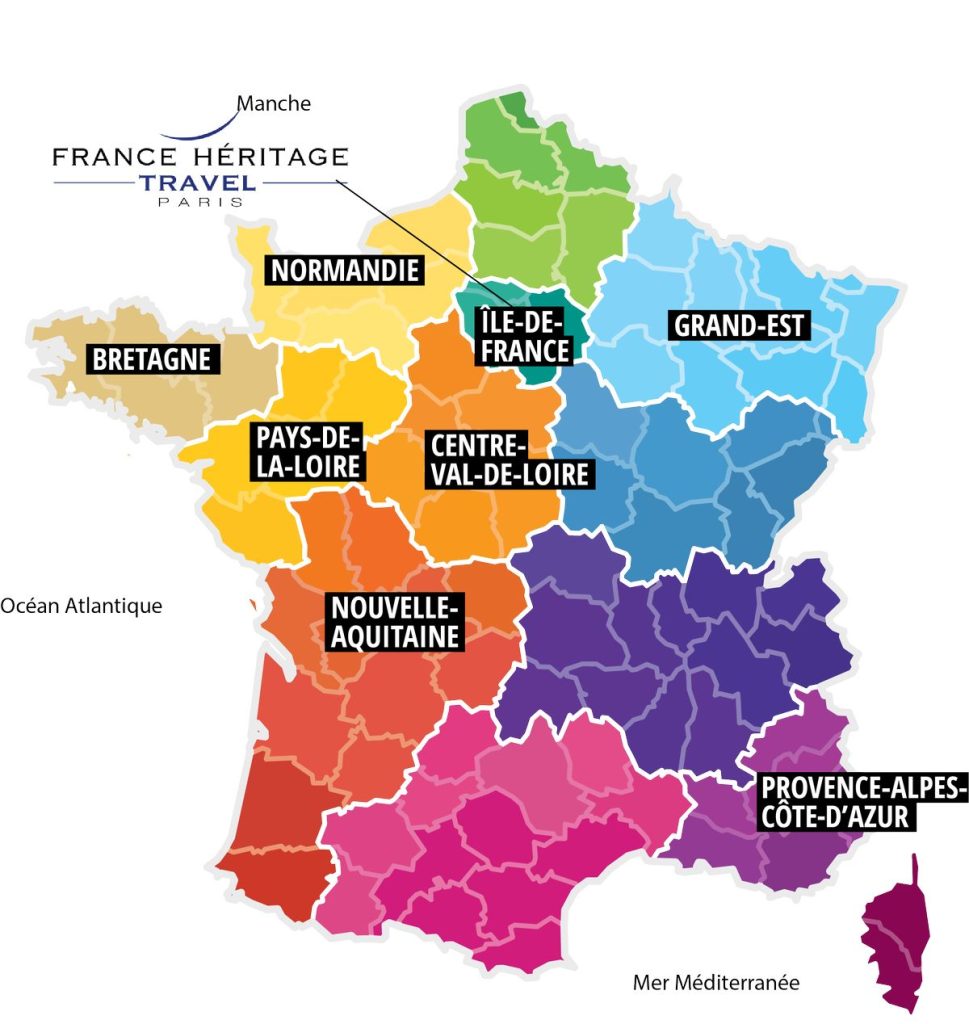 Immatriculation Atout France : IM075180094
FRANCE HÉRITAGE TRAVEL
13 rue Ambroise Paré
75 010 Paris – France
Travel themes in the agency's catalog
The agency France Heritage Travel can help you organize your stays around the following themes:
Gastronomy
Heritage and musuem
Educational stay
Wine tourism
Cruise
Cultural Event
Place of remembrance
Accessible travel
Contact-us
Crédits Photos © : Scolaires devant Pyramide du Louvre – Paul Ivey, Etudiants en classe – Cavilam, Etudiants devant Musée d'Orsay – Pascal Pichon, Porte Rouen – Shutterstock.