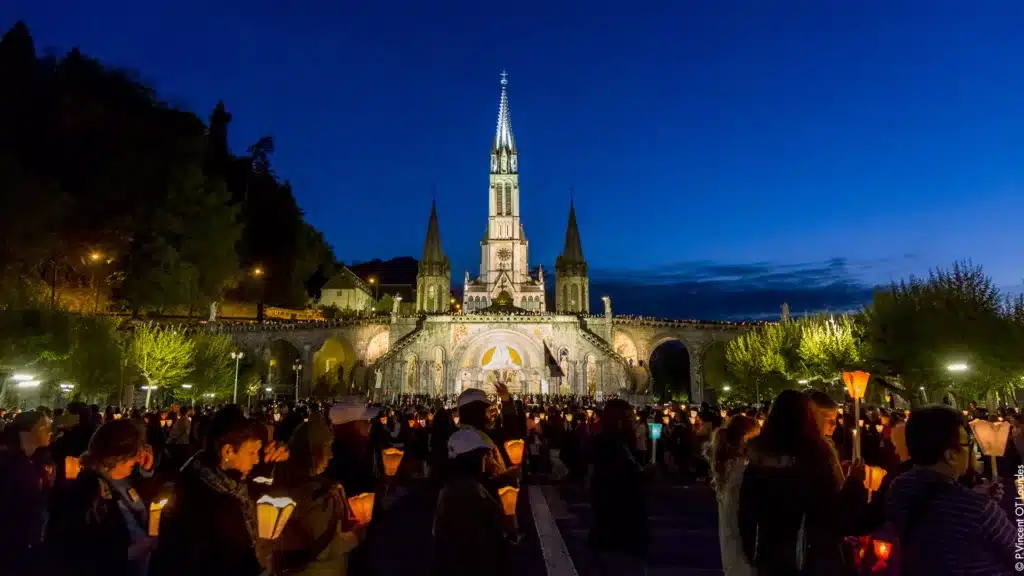 DMC Costa Voyages
As a specialist in the South-West of France, Pyrenees mountains and valleys and Spain, we advise you in the organization of tailor-made and all-inclusive holidays in groups, tribes or for individuals. Accommodation, activities, world-famous sites, MICE, experiences, events, transport…
Based in Lourdes, in the heart of the Pyrenees, our knowledge of the region and our network make us your favourite partner to organize successful holidays for you or your customers.
Learn more about Costa Voyages
Historical
Since more than 40 years, Costa Voyages accompanied holidaymakers. Pyrenees, South West of France, Spain, our area is our playground. We know it so well. Over the years we have created a network of local ambassadors. They are the most experimented peopel in their activity and they know how to share their passion with visitors. We are making the commitment to offer you quality and high expertise.
We respond to every request. Our strength is to know how to find what will best match your expectations and those of your customers: accommodation, solution, providing a service, activity, a secret treasure…Our offers correspond to your needs and budgets.
Specialties
Costa Voyages teams build tailor-made holidays with you:
choosing the best accommodation according your needs
Visit of world-class sites
meeting with ambassadors of our area
selection of suitable activities.
transportation and/or transfers
MICE, team building
Each partner is meticulously selected for its professionalism.
Costa Voyages agency operates on several levels:
Transfers :
We offer 4 types of transfers:
for multi-day tours
to come to Lourdes from train stations or airports
from a place of accommodation to an activity
for transporting equipment.
We have a renewed and varied fleet of vehicles (van, minicar, coach). Our drivers are trained in eco-responsible driving as well as welcoming people with reduced mobility. They have a perfect knowledge of the area.
This service, matching up to your needs and professional, as well as our expertise is a guarantee of quality for our customers and yours
Meeting the locals and visits :
We are committed to offering you a rich and innovative excursion programme. Our wish : to make you discover sites of world interest, but also the most secret treasures of our territories.
We work with local ambassadors, meticulously selected for the quality of their services and know-how. Above all, we want our local impact to be positive.
The Stays :
Identify, contact, coordinate, find alternatives… We work with you to make your reach your goal. We bring you our advice and our knowledge to organize tailor-made and all inclusive holidays. Our goal is to satisfy you and your customers. Since 3 generations, our expertise is obvious and this is what we offer to you.
We organize holidays that can combine several types of activities as well as thematic stays (nature, discovery of vineyards, historical heritage, local cooking and specialities, cycling, MICE, etc.)
Our values
Service first
We are committed to providing our customers with comfort and support at all times.
Our reactivity, adaptability and priority for service are our strength.
A positive local impact
We trust the value of the people who live in our territories.
These authentic people, passionate and ready to share with you are our identity.
We are committed to make you meet them and to value the local know-how.
Social and ecological commitment
We are signatories to the charter by ADEME of voluntary commitments to reduce CO2 emissions.
Our drivers are trained to be able to welcome travellers in the best conditions: eco-driving, welcoming people with reduced mobility, foreign languages, etc.
Finally, our hygiene protocols are certified by Veritas for the tranquility of our guests.
The agency and its destination proposals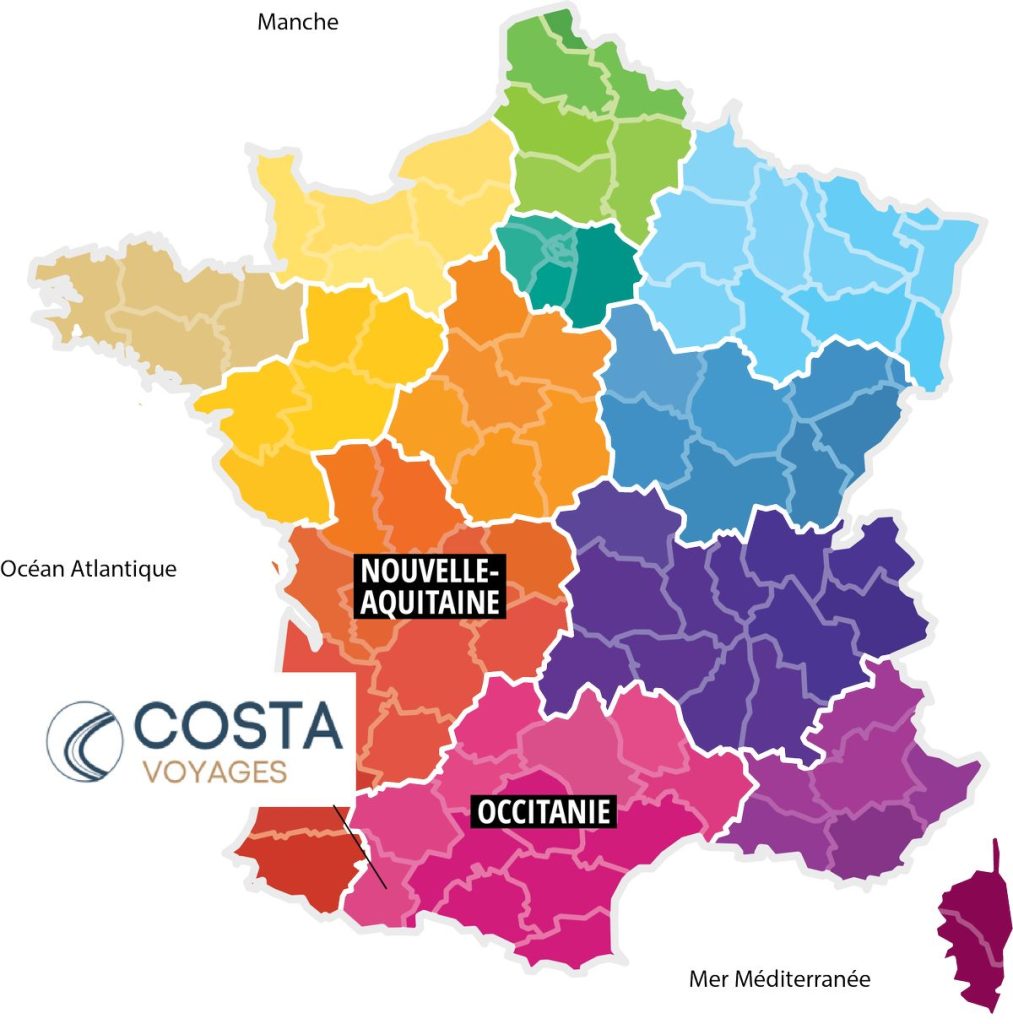 Immatriculation Atout France : IM065210003
COSTA VOYAGES
12 Chemin de Ladeveze
65100 Loubajac Lourdes – FRANCE
Travel themes in the agency's catalog
The agency Costa Voyages can help you organize your stays around the following themes :
Oenotourism
Gastronomy
Heritage and museums
Slow Tourism
Bike holiday
Nature and wide open spaces
Sea
Mountain
City Break
Contact-us
Crédits Photos © : Costa Voyages