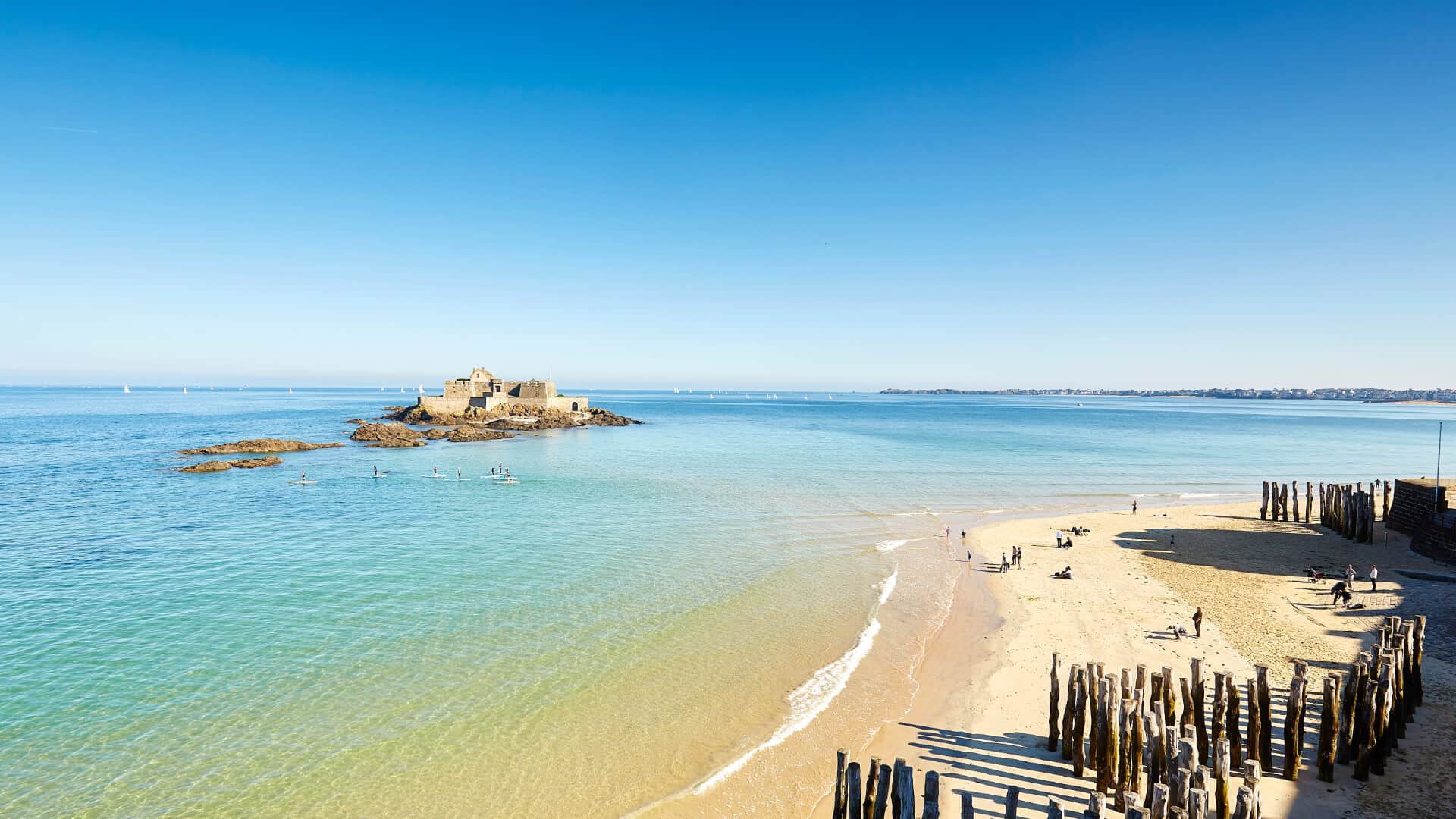 DMC BLB Tourisme
Looking for Brittany, Normandy, the Loire Valley and more? Entrust us with the success of your leisure or business tours, stays or events!
With 30 years of expertise, BLB Tourisme is the professional incoming agency that happily combines responsiveness, quality, creativity and… good humor!
At your service :
skilled forfaitists to customize your projects according to your aspirations and specifications,
a team of in-house tour guides, ready to share their passion for our beautiful regions with you.
See you soon!
Learn more about BLB Tourisme
Historical
If our company has anchored in Brittany, it may due to our Celtic roots from which we also have inherited a real love of travel and discovery. Thus we offer a wide choice of escapes throughout the whole France…
Founded in 1992 by Bénédicte Le Brun, BLB Tourisme started out as a TOUR GUIDES agency, but soon found its niche as a DMC.
30 years later, it is still with the same enthusiasm and desire that our passionate team works to welcome international "group" guests.
Our main objective: to encourage visitors to look at our regions with a contemporary eye, respectful of the heritage of the past and concerned about the future.
Specialities
Renowned for its responsiveness, skills and… good mood, our team, led by Bénédicte Le Brun, a captain of character, offers you efficiency, know-how and operational flexibility, with complete discretion regards to your customer relations.
Classic, unusual or downright offbeat, ready to sell or "à la carte", our offers meet your requirements in terms of content and quality/price ratio.
As an early fan of "travelling well", BLB Tourisme has always applied concepts that are now in vogue: "Slow tourism", "eco-responsible", "immersive", "experiential" travel… playing the "locavore" card and creating authentic trips where the visitor takes time, immerses himself in his destination, meets the locals, exchanges with them on a know-how or a tradition…
For your groups/mini groups or for your brochure programmes, ask for our must-sees, which will help you to design a tailor-made trip that will meet your expectations.
BLB tourisme's plus: the supervision of the group by our own team of tour guides.
OUR MAIN THEMES :
SLOW TOURISM
TERROIRS AND GASTRONOMY
DISCOVERY TOURS
WWII
GENEALOGY
CITY BREAKS
CULTURAL TOURS
EVENTS
SPORT AND ADVENTURE
CRUISES
BICYCLE TOURS
WALKING TOURS
STAYS AND ACCOMMODATION
INCENTIVES AND SEMINARS
Our values
With a strong experience, our agency is THE French travel partner you can rely on: our agency provides all the services you need.
Let your groups travel with our travel agency and sign for unfogettable memories…
QUALITY & RELIABILITY : 30 years experience and know-how in the organization of trails and events​ for groups
LISTENING & AVAILABILITY : A dynamic, experienced and enthusiast team​
REACTIVITY : Quick answer in the respect of your requirements
CREATIVITY & TAILOR MADE PACKAGES : Including original and personalized offers to value your plans
GUARANTEE : Atout France official matriculation ; Professional Civil liability ; Insurance Financial Guarantee
The agency and its destination proposals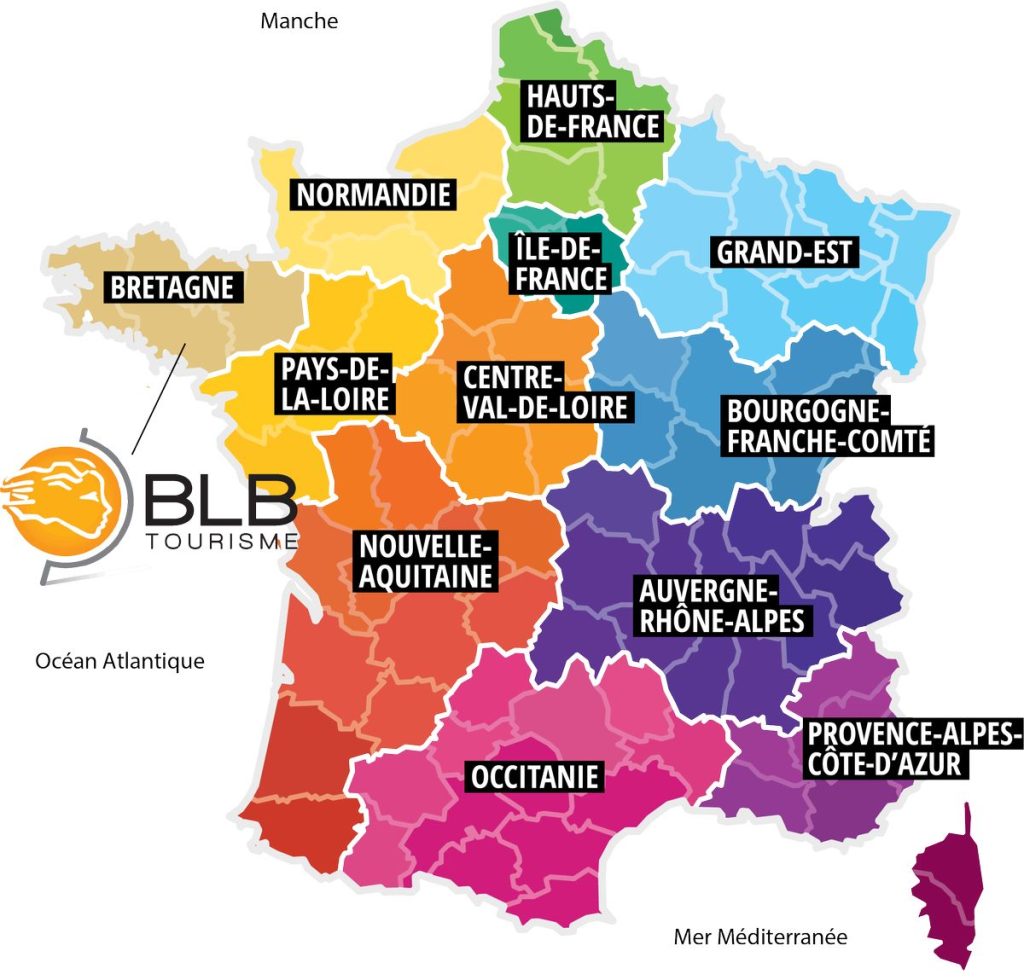 Immatriculation Atout France : IM056130002
BLB TOURISME
15 Rue Yves de Kerguélen
56 400 Auray – France
Travel themes in the agency's catalog
The agence BLB Tourisme can help you organize your stays around the following themes:
Garden
Place of memory
Heritage and museums
Oenotourism
Tour
Wellness
Cruise
Cultural event
Gastronomy
Sea
Skills and crafts
Sport
Spirituality
Nature and wide open spaces
City break
Genealogie
Contact-us