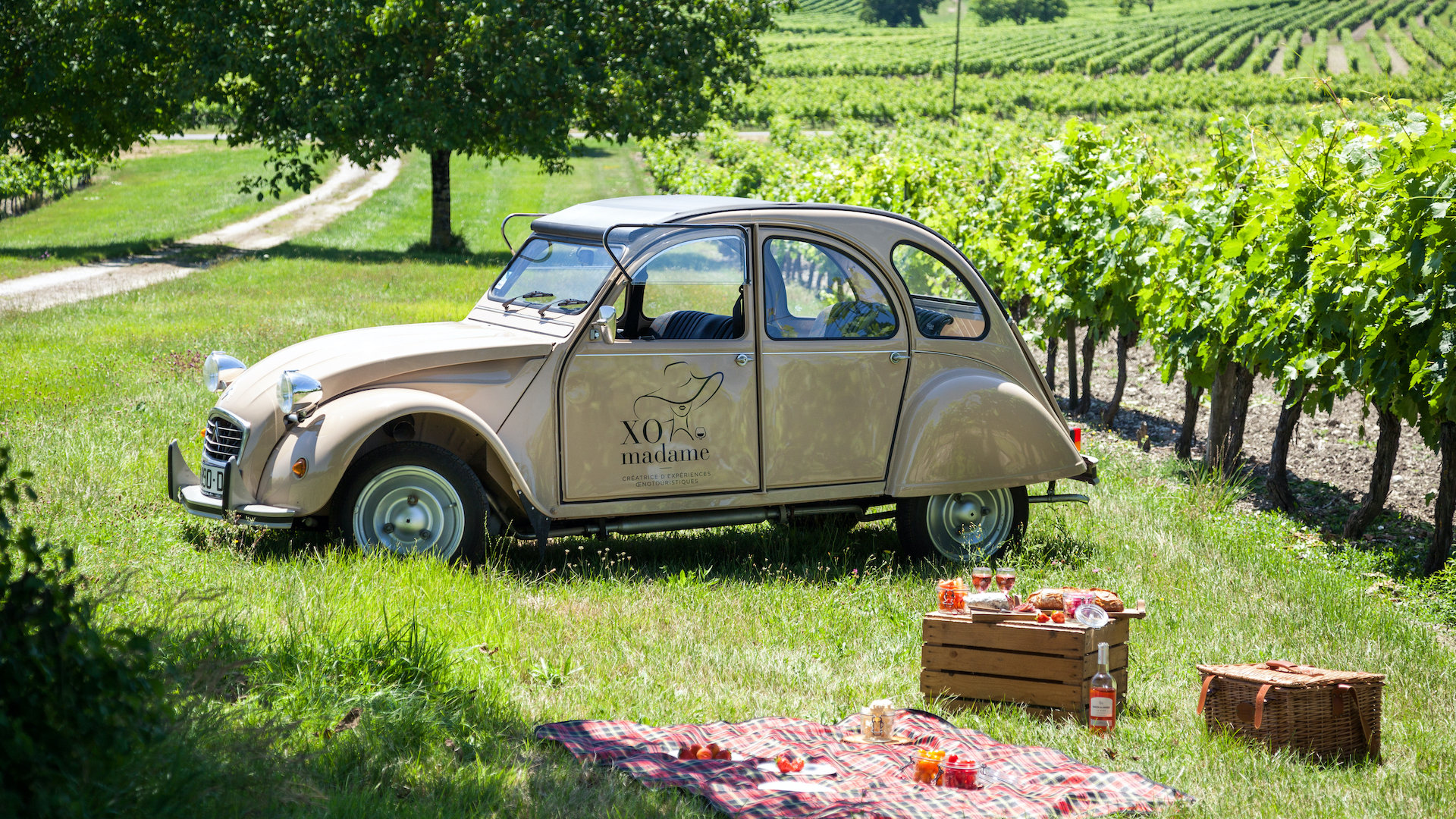 DMC XO madame
As a designer of experiences in the wine & spirits hospitality sector, we are here to help you organize visits and events in the vineyards of Cognac.
For individuals and groups, XO madame creates wine-tours and tailor made stays. For companies, we organize team building activities and seminars.
In order to create a unique experience, we offer a complete range of "A la carte" services to suit any taste and make each experience in the vineyards of Cognac an unforgettable moment.
Learn more about XO madame
History
Born in Cognac, child of multiple generations of Cognac wine growers, it is guided by the desire to introduce people to the region and its vineyards that Irène Doreau created XO madame agency in 2016.
It is thanks to its perfect knowledge of the vineyard and its players in the world of Cognac such as prestigious Cognac houses, as well as winegrowers, distillers or coopers, that XO madame is able to allow its clients to access to exclusive meetings and visits.
After several years working for event planning, during which Irène was able to build up an extensive network of high-end service professionals, the agency has taken great care to choose partners who are passionate about their work in order to offer authentic services and high-quality products.
XO madame agency and her team are thus able to offer a complete set of services that will meet all expectations.
Specialties
We offer a wide range of experiences, activities, and services to meet all the needs of our clients.
Activities and wine tours are available at any time for booking.
Personalized stays : we would be delighted to help you create a personalized stay for a truly unique experience.
"A la carte" services
For an exceptional stay that is sure to meet all your expectations, we offer a large range of activities and complementary services : transfers, booking of lodging in a hotel, B&B, or guesthouse, delivery of a picnic or meal basket to the location of your choice, fine dining experiences in a distillery, wine cellar, or any other location upon request, electric assist bicycle rental, a hot air balloon ride above the vineyards, a helicopter ride, Qi Gong in the vineyard, an escape game in a wine cellar, luggage transfer, babysitting, etc.
Companies
We put our expertise to work for you and are prepared to handle every aspect of your company events, including but not limited to team building activities, incentive events, seminars and conferences.
Groups
We can assist you with the organization of a group stay for your preferred length of time, type of group, number of participants, budget, etc.
Chauffeur services / Passenger transport
Our sense of organization and our drivers' in depth knowledge of the region allows us to offer you high quality transfer service for your professional, personal, or vineyard tours.
The agency and its destination proposals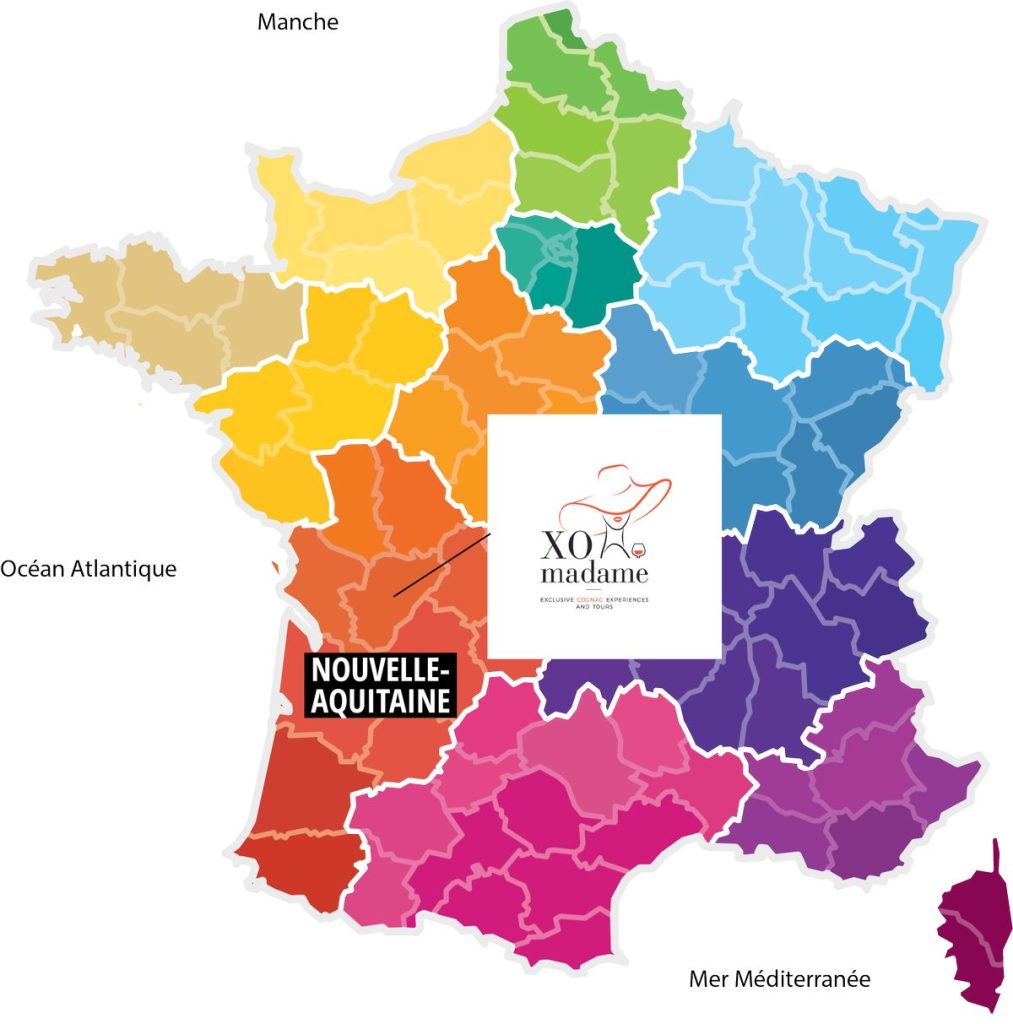 Immatriculation Atout France : IM016160001
XO MADAME
82-84 rue Basse de Crouin
16100 Cognac – France
Travel themes in the agency's catalog
The agency XO Madame can help you organize your stays around the following themes:
Wine tourism
Slow Tourism
Nature and wide open spaces
Cultural event
Gastronomy
Seaside
Know how and craft
Sport
Contact-us
Photo credits © : Pauline Turmel – XO madame