Go Côté Saône
Incoming travel agency in South Burgundy
Go Côté Saône
Incoming travel agency in South Burgundy
Go Côté Saône
Incoming travel agency in South Burgundy
Go Côté Saône
Incoming travel agency in South Burgundy
Go Côté Saône is a family-run incoming travel agency based in South Burgundy and covering the area between Dijon and Lyon.
We particularly enjoy "slow tourism", "wine tourism" and "gastronomy".
We work with cruise-ship companies operating on the Saône and Rhône, travel agents, tour operators and for private individuals or groups.
SPECIALTIES
TOURS
The main activity of the agency is to manage the land excursions of international cruise companies. Historical tours, wine tours to wine estates and commented wine tastings, interpretation of landscapes, gastronomic tours all feature in our repertoire. These excursions are often offered by coach but are also available using our Volkswagen Caravelle 9 place minivan. The world is changing, travellers enjoy the freedom of visiting in small groups and we have been able to adapt to meet this demand.
WINE TOURISM
When you say Burgundy you mean WINE ?
Let us lead you over the wine roads into the cradle of Chardonnay and Pinot Noir.
SOLEX BIKE TOURS
Growing concern to protect the environment, no longer discard and avoid waste gave us the idea of re-using these fabulous machines often left sleeping in barns under layers of dust: the legendary Solex. Very economical, very clean and such fun! Wafting along the country lanes on these great machines, travelling at a maximum of 30 km/h we offer tours which are out-of-the-ordinary, allowing the older generation to rediscover their youth, and youngsters of today to discover a bygone age! Among friends, with the family, colleagues, romance, the Solex bike is suitable for all sorts of excursions…just one rule – have fun! From age 14 with BSR (road safety certificate).
VALUES
Go Côté Saône is an agency but also much more : we have a loyal team of independent guide-lecturers, each passionate about their subject and inspiring, offering a wide range of expertise.
We are working with farmers, wine-producers, private owners of historic monuments, coach companies… with whom we are close and are collaborating since many year
Destinations
Auvergne Volcanoes
Burgundy
Lyon & Beaujolais
Rhone Valley

Products
FIT Packaged stay
Group Leisure
Tailor-made offers

Themes
City break
Countryside
Cruise
Cultural events and festivals
Cycling stay
Gardens
Gastronomy – Cooking
Heritage – Museums
Hiking
Places of remembrance
Spirituality
Sports and Outdoor
Wine tourism

Examples of offers for FIT - INDIVIDUALS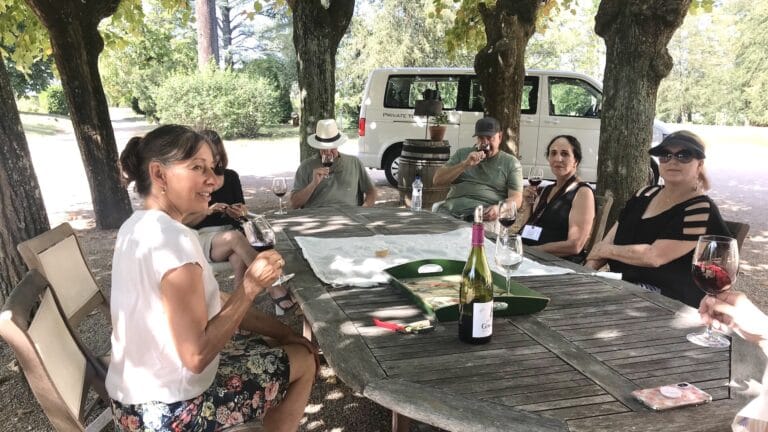 From the valleys of the Beaujolais to the Côte de Nuits, explore our contryside in all its variety.
Read more »
Photo credits © : Go Côté Saône